view large photo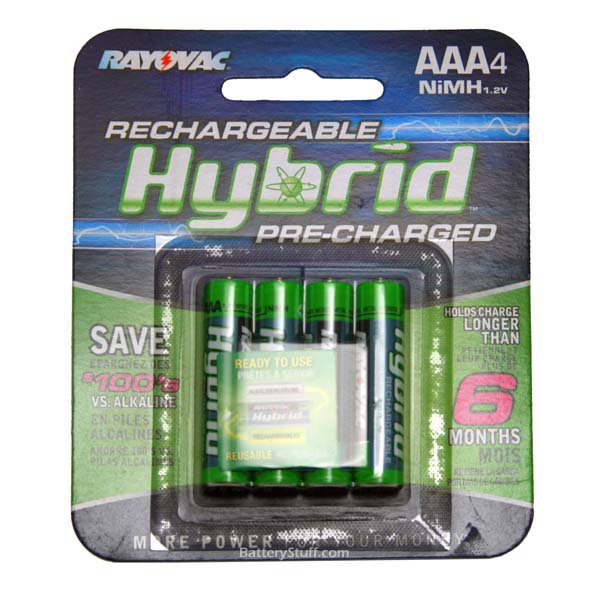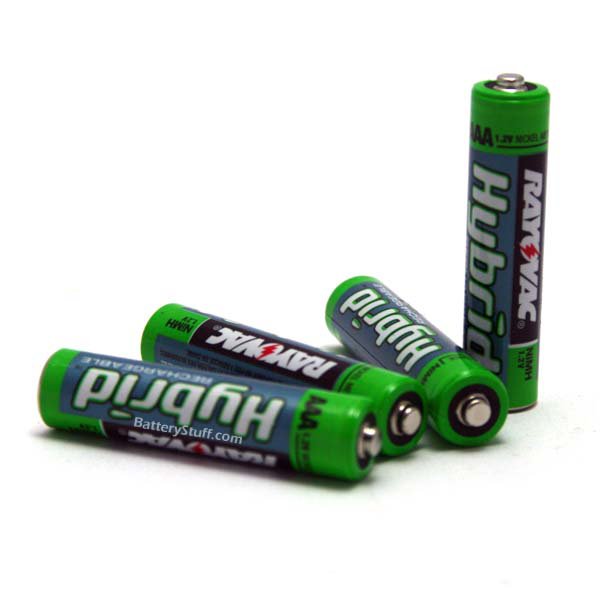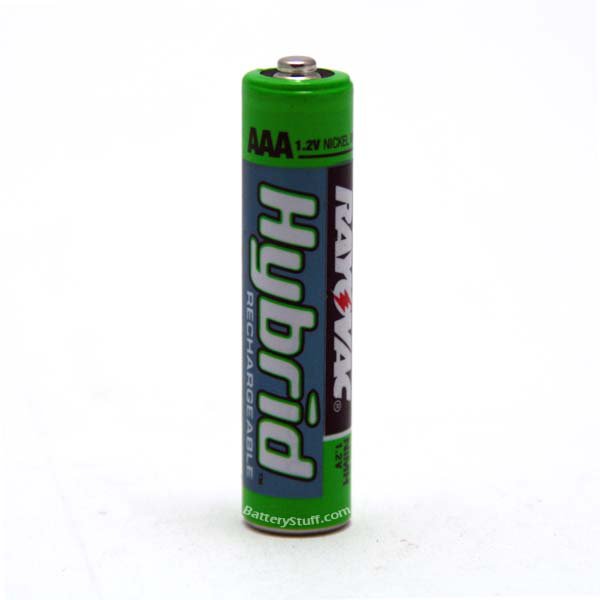 Rayovac Rechargeable AAA NiMH Batteries 4-Pack LD724-4A
LD724-4A
This item qualities for
$7.50 Flat Rate Shipping*
Out of Stock
This Qualifies for FLAT RATE Shipping of $7.50 per order*
Ray-o-Vac Hybrid technology stores like an Alkaline, but recharges like a NiMH. Truly the best of both technologies!
---
Product InformationStore Part Number: LD724-4A
Overview
RAYOVAC 750 mAh High Capacity Hybrid NiMH rechargeable batteries offered in a convenient 4 pack. The Rayovac Rechargeable will deliver up to 1000 recharges saving you 100's of $ dollars in replacement battery costs.
Features
4 pack 1.2 V, 750 mAh, NiMH AAA batteries
Fits all devices that use AAA cells
Lasts up to a 1000X longer than alkaline batteries
Charge as often as you want-no memory effect
Will hold charge for up to 6 months, longer than any other NiMH
Comments
Why replace batteries over and over, when you can save money by recharging these NiMH batteries!

Confused? Please take the time to read our NiMH Frequently Ask Questions.

*Flat Rate shipping is for the lower 48 states only.
---
Tech Specs
Dimensions (LxWxH): x x in
Weight: .2 lb
Manufacturer: Rayovac
Shipping Weight (lb.): .4
Manufacturer Part #: LD724-4A
Made In: China
---
Customers who bought this product also bought:
---
Reviews and Ratings
---
Batteries
Pros: I charged these up immediately and as hoped for they worked just fine. I would like to say I was upset about shipping costs and said so in email. A follow up email from the company fixed the problem immediately and I was very pleased at their professional response. I am planes on buying more batteries in the future.
Cons: Only that I will watch shipping costs in future.
Written by Lindy on Apr 14, 2012. Ownership: Just Bought. Knowledge Level: AC/DC is more than a band — (79 of 155 customers found this review helpful
---
Manuals & Tutorials