view large photo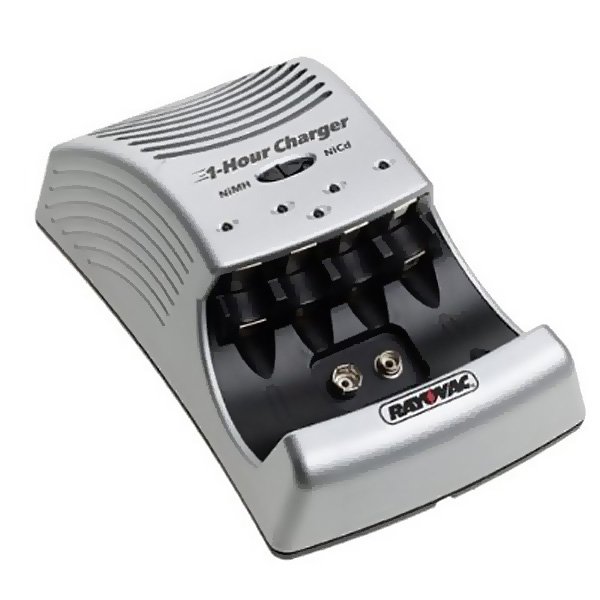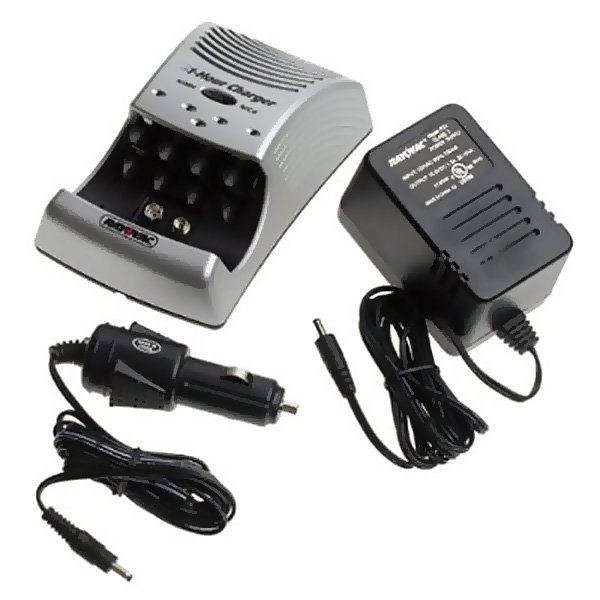 Rayovac AA/AAA NiMH Battery Charger with 4 AA Batteries PS10-4AA
PS10-4AA
This item qualities for
$7.50 Flat Rate Shipping*
Out of Stock
---
Product InformationStore Part Number: PS10-4AA
Overview
Save 100's of dollars by using rechargeable Nickel Metal Hydride (NiMH) vs. Alkaline Batteries.
Rayovac's home and auto charger perfect for charging on the go. Charge either 2 or 4 AA or AAA batteries in 2-3 hours at home or away.
Rayovac's high-capacity AA/AAA NiMH batteries last 3 times longer in digital cameras and can be recharged up to 1000 times! That means more shots, not to mention lots of $$$ dollars in savings on batteries for your other high tech devices!
The Model PS10-4AA NiMH charger is designed to charger 2 or 4 AA or AAA. Uses 110-120 volts AC and 12 Volt DC auto voltage, battery recharge time will vary but typically will be 2 to 3 hours.
Features
Home and Auto Charger includes car power cord
Recharge time 2 to 3 hours
No "memory" problems; recharges any time, even if partially drained
Charger ships with 4 AA 1800 mAh NiMH
Rayovac's charger will work with any other brands of NiMH rechargeable batteries
Non-Toxic no special requirements for disposal
Comments
Confused? Please take the time to read our NiMH Frequently Ask Questions.

Please order your extra batteries from us and save on shipping. Other brands of rechargeable NiMH batteries may be used in this charger.
---
Tech Specs
Dimensions (LxWxH): 5 x 3.4 x 1.5 in
Weight: 1.4 lb
Shipping Weight: 2 lb
AC Input Volts: 110-120 V
Manufacturer: Rayovac
AC Input Volts Freq.: 60 Hz
Regulatory Approval: UL Listed
Manufacturer Part #: PS10-4AA
---
Customers who bought this product also bought:
---
Reviews and Ratings
---
Manuals & Tutorials