view large photo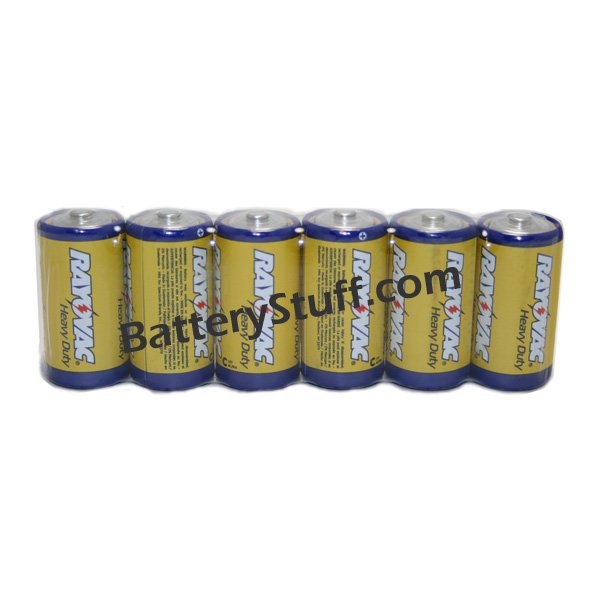 Rayovac Heavy Duty Zinc Chloride C Battery 6 Pack HD-C6
HD-C6
This item qualities for
$7.50 Flat Rate Shipping*
In Stock
This Qualifies for FLAT RATE Shipping of $7.50 per order*
---
Product InformationStore Part Number: HD-C6
Overview
Rayovac Heavy Duty is the solution for low-drain or seldom-used devices like smoke detectors, radios, clocks, remote controls, and flashlights. The Zinc Chloride battery has a higer capacity than a Carbon Zinc battery giving it the label "Heavy Duty" battery. The batteries performs better in cooler environments, which means you want to store them in lower temperatures to ensure a better battery life. Rayovac has been powering America since 1906.
Features
Heavy Duty to power low-drain devices
Comments
* Flat Rate shipping is for the lower 48 states only.

When only the best will do, trust Ray-o-vac, the #1 selling industrial battery.
---
Tech Specs
Weight: .6 lb
Shipping Weight: 1.5 lb
Model: HD-C6
Manufacturer: Rayovac
Manufacturer Part #: HD-C6
---
Reviews and Ratings
---