Shorai LFX batteries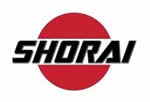 You can lighten your load and go easy on the environment with lithium iron phosphate power sports batteries from BatteryStuff.com. An alternative to heavier lead-based batteries - as well as lithium ion batteries (which contain toxic lithium cobalt) - lithium iron batteries are stable, super light and made from non-toxic, more eco-friendly substances. Shorai batteries are rating for starting purposes only and we do not recommend them for deep cycle applications. Choose the right battery for your application and enjoy fast, free shipping.

FAQs
Rated in AH PBEq, lithium iron batteries compare directly to the AH of the lead-acid battery you want to replace. That means it will fit correctly into your power sports application, start your engine time and time again and last twice as long as a lead-acid battery.
In addition, when compared to lithium ion batteries, lithium iron batteries:
Stay cooler
Provide more charge/discharge cycles
Have a longer shelf life
Are more affordable
Shipping Information
At BatteryStuff.com, we don't charge tax or shipping fees on Powersports batteries , so the price you see is the price you pay. Plus, we offer same-day shipping on all orders received before 1:30 p.m. PST at no extra charge.
Learn More
Our tutorials page offers a wide variety of learning modules dedicated to batteries, chargers and more. If you're not sure which lithium iron battery is right for your motorcycle or power sports vehicle, contact us for a prompt, knowledgeable recommendation.
Order Line: 1-800-362-5397
M–F 6 am–5 pm PST

Tech Help: 541-474-4421
Fax: 541-471-6014
276 Tech Way, Suite A
Grants Pass, OR 97526