Shorai LFX batteries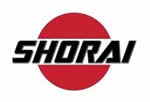 You can lighten your load and go easy on the environment with lithium iron phosphate power sports batteries from BatteryStuff.com. An alternative to heavier lead-based batteries - as well as lithium ion batteries (which contain toxic lithium cobalt) - lithium iron batteries are stable, super light and made from non-toxic, more eco-friendly substances. Shorai batteries are rating for starting purposes only and we do not recommend them for deep cycle applications. Choose the right battery for your application and enjoy fast, free shipping.
Confirm Your Application: Vehicle Search
Here
Shorai 6v/12v 2 Amp LFX Series Lithium Battery Charger Sho-BMS01
Price: $76.95
Size:
x x "
C.C.A.:
Ah:
Part #:
Sho-BMS01
Fatal error
: Cannot use object of type stdClass as array in
/home/battery/views/tpl-category-product-list-small-shorai.html
on line
27