Pulse Tech 12v 12 Bank Battery Maintenance System RPpro12
Was: $252.00
Sale Price:

$

179.00

No Tax

BatteryStuff Part #:
RPpro12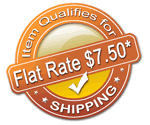 This Qualifies for FLAT RATE Shipping of $7.50 per order*
This is the same unit that we at BatteryStuff use in our own warehouse to recover/maintain batteries. The results are truly impressive.
Pulse Tech 12v 12 Bank Battery Maintenance System RPpro12
Product Description
Top Off, Clean, and Recover Up To Twelve 12 Volt Batteries At One Time
If you sell, stock, or service lead-acid batteries, you need the RediPulse Pro-12 Charge/Maintenance System. The Pro-12 keeps new batteries factory-fresh while they rest on the shelf waiting to be installed or sold. #RPPRO12
Batteries that sit idle suffer from damaging sulfation buildup (lead-sulfate deposits on the battery plates). This buildup is the main cause of battery problems and failure. The Pro-12 uses our scientifically-proven ReNew-IT Pulse Technology™ to keep these deposits off the plates. It safely provides a continuous charge/ maintenance on each battery which keeps them working on a chemical level. Using the Pro-12 keeps your batteries clean, charged and ready to go at any time.
Plus, by removing these energy-dampening deposits, your batteries are stronger than ever so you won't have to rotate them as often. This means your shelf-life warranty issues and other battery-related expenses are reduced dramatically.
Prevent Damaging Sulfation Buildup
The Pro-12 keeps batteries in like-new condition by preventing damaging lead-sulfate deposits from forming on the battery plates. This sulfation buildup is the main cause of battery problems and failure — especially on batteries that sit unused for extended periods.
Sulfation buildup occurs as lead sulfates form on the battery plates during the normal charge/discharge cycles. During this process, some of the sulfates enlarge to the point where they won't accept energy so they stay on the plate. Over time these sulfates can build up until battery efficiency is reduced and the battery finally dies.
The Pro-12 uses a unique, scientifically-proven ReNew-IT Pulse Technology™ to prevent this buildup. It emits a pulsating dc current into the battery that removes the sulfate deposits from the plates through the use of an Ion Transfer process. As the deposits leave the plates they are converted back to active electrolyte.
Recover Sulfated Batteries
By removing the energy-dampening sulfate deposits, you can actually recover older sulfated batteries that can no longer accept a charge (as long as they have a charge level of at least 11 volts). Renewing dead batteries will help reduce battery costs.
It will also help protect the environment. Since batteries last longer, there is less danger of batteries being prematurely discarded in landfills and other sensitive areas.
By cleaning the plates the Pro-12 keeps batteries in peak condition so they can provide maximum performance and power all the time. Having clean plates also helps extend battery service life up to three times longer (results may vary).
Features
Keeps up to twelve 12-volt lead-acid batteries in factory-fresh condition while they rest on the shelf waiting to be installed or sold
Clip Wire Length 6'
Adapter Wire Length 6'
Reduces shelf-life warranty issues and other battery-related expenses are dramatically
Works with all conventional flooded lead-acid batteries and sealed maintenance-free batteries, including Valve Regulated Lead-Acid (VRLA), Absorbed Glass Mat (AGM) and gel cell.
Safe and reliable.
This unit is not recommend for bulk charging large batteries.
Comments
*Flat Rate shipping is for the lower 48 states only.
Most Helpful Customer Reviews

Pulse Tech 12v 12 bank

By

Anonymous

on Dec 14, 2015,

Ownership:

Use regularly,

Knowledge Level:

Genius is my way of life

Pros: Great product. Have had my first for 2 years now ordering a second. I used to buy at least 6 batteries a year now maybe one a year. Really extends battery life. Now adding the second to the equipment barn and extending leads so that equipment is charging all the time. Never go out to a dead battery!

Cons: Battery must be at 11.5v for this unit. Not a problem for me. For more money they make stronger units. So not really a down side. I use a smart charger for these occasions.

Review Summary

5.00 Average Rating

Rated

5.00

/

5

Stars from

1

customer reviews.

Write Your Own Review

Do you own the RPpro12? Please, tell us what you think about it. It helps us provide you with better products. Please note that it may take up to 72 hours for your review to appear.

Write a review
Technical Specifications
Length
14.2
Width
4.9
Height
2
Weight
4
Shipping Weight (lb.)
5
AC Input Volts
110-220 V
AC Input Volts Freq.
50-60 Hz
Desulphation Pulse
3.26 MHz
Output Banks
12
Regulatory Approval
UL Listed
Manufacturer:
Pulse Tech
Manufacturer Part #:
RPpro12
Order Line: 1-800-362-5397
M–F 6am–5pm PST

Tech Help: 541-474-4421
Fax: 541-471-6014
276 Tech Way, Suite A
Grants Pass, OR 97526