Battery MINDer 24 Volt 4 Amp Charger Maintainer Conditioner BM24041
Price:

$

149.99
No Tax

Not In Stock
BatteryStuff Part #:
BM24041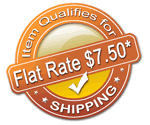 Battery MINDer 24 Volt 4 Amp Charger Maintainer Conditioner BM24041
Product Description
Battery MINDer Charger/Maintainer/Desulfator-Conditioner–Charges, maintains, and conditions all types of 24 volt batteries. One, Two or Four amps of available charge current combined with a unique patented Pulse Mode circuitry that restores older batteries that are noticeably declining in performance caused by sulfation. This is an excellent unit for all sizes and types of lead acid batteries up to 200% faster charging than conventional constant voltage chargers. For use in long term battery storage/maintenance mode, will not overcharge batteries.
The Battery MINDer is a 3-stage charger/maintainer/desulfator-conditioner that extends performance and life of all types of 24 Volt lead acid batteries. These include maintenance-free, marine, sealed Gel Cell, AGM, dry and valve-regulated batteries.
Battery MINDer is highly recommended for batteries that have be neglected and abused.
Each Battery MINDer ships with one each quick disconnect ring set and alligator clips.
Not for use on GILL style batteries. OK for Gel, AGM,VRLA and Wet Cell
Features
Maximizes life and performance of all Lead Acid Batteries regardless of size/type/brand.
Automatically detects defective batteries and rejects them.
Push button selectable battery type /charge current /battery conditioner.
Watertight enclosure with conformal-coated protected circuitry.
Built-in battery indicators: charge level / charge retention / sulphation indicator.
Automatic temperature compensation w/optional battery temperature sensor
Full time random sweep desulphation
Polarity reversal error indicator
Portable or On-board mountable
AC cord 6 feet, DC cord 8 feet overall with supplied connectors
This charger comes standard with Battery Minder Temperature Probe
Waterproof & Easy Install
Optimal 3 Step Charging
Built-in Mode Indicators
Spark Free Hook Up
Demand Sensing
Reverse Polarity Protection
Over Voltage Protected
Thermal Protection
Temperature Compensation
5 Warranty
Comments
* Flat Rate shipping is for the lower 48 states only.
Recommend Accessories

BATMINDprobe
Battery Minder Extension Cable Temperature Probe is designed to attach to the battery and monitor the battery temperature. Battery Minder will adjust the charger voltage to protect against overcharge and undercharge during temperature extremes.
Most Helpful Customer Reviews

Battery minders for Snorkel Lift

By

Dave

on Jun 18, 2014,

Ownership:

Just Bought,

Knowledge Level:

AC/DC is more than a band

(79 of 156 customers found this review helpful)

Pros: I have used this product in a 36 volt model to maintain the batteries in one of or seldom used golf carts. It is great knowing the cart will be fully charged anytime we need it.

Cons: I wish the units would maintain a memory of the battery type so we did not need to set it to flooded everytime we connect it.

24 volt Battery Minder

By

A&E Railroad

on Sep 09, 2013,

Ownership:

Just Bought,

Knowledge Level:

Electricity doesn't scare me.. usually

(81 of 156 customers found this review helpful)

Pros: Fully automatic, and one of the few chargers that desulfates the batter while the charger is hooked up. Others in the market tend to boil the water out of the batteries.

Cons: Have to reset the charger to the Wet battery everytime, wish there was a way to preset the battery type and amp defaults on the unit.

Other Thoughts: Battery Stuff is a great site, fast shipping for all your battery needs!

Review Summary

4.00 Average Rating

Rated

4.00

/

5

Stars from

2

customer reviews.

Write Your Own Review

Do you own the BM24041? Please, tell us what you think about it. It helps us provide you with better products. Please note that it may take up to 72 hours for your review to appear.

Write a review


Technical Specifications
Length
5.5
Width
5.5
Height
2.25
Weight
2.2
Shipping Weight (lb.)
4
DC Output Amps
4 A
Max Current, During Bulk Charge
4 A
Output Voltage Charging
27.2-30.8 Temp variable
Output Voltage Maintenance
25.6-29.0 Temp variable
Absorption Voltage
Dependant on ambient temp at battery
AC Input Amps
1.8 A
AC Input Volts Freq.
50/60 Hz
AC Input Volts Range
90–140 V
Desulphation Pulse
100 +/- 10 Hz
Charge Voltage
Temperature variable
Float Current
Variable
Float Voltage
Variable
Storage Temperature
-10 ° to +80 °C
Over Temperature
Auto reset thermal breaker
Output Banks
1
Warranty
5
Temperature Compensation
External at the battery Probe
Model:
24041
Manufacturer:
BatteryMINDer/VDC Electronics
Manufacturer Part #:
BM24041
Made In:
Asia
Instruction Manual

Download User Manual
Order Line: 1-800-362-5397
M–F 6am–5pm PST

Tech Help: 541-474-4421
Fax: 541-471-6014
276 Tech Way, Suite A
Grants Pass, OR 97526