view large photo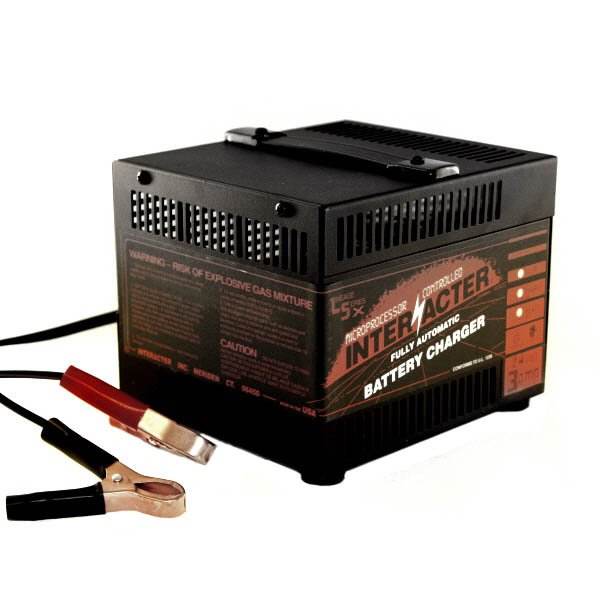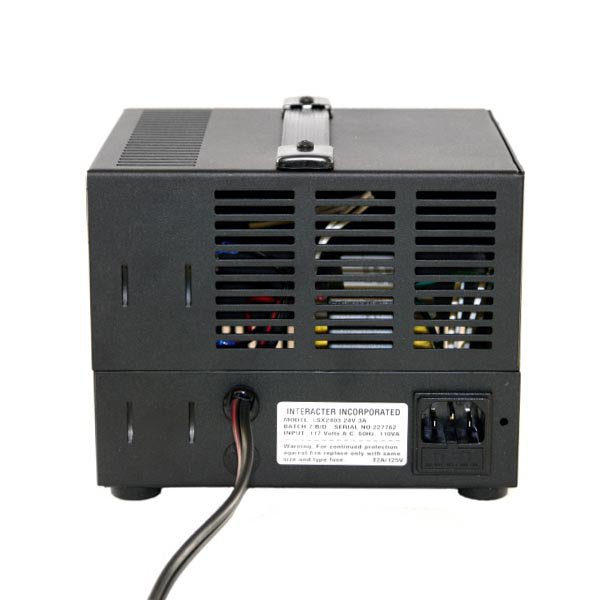 Interacter 24v 3 Amp Lineage Series Charger IntLS243
IntLS243
This item qualities for
$7.50 Flat Rate Shipping*
In Stock
This Qualifies for FLAT RATE Shipping of $7.50 per order*
This line of chargers is a BatteryStuff favorite. Made to last in the USA.
---
Product InformationStore Part Number: IntLS243
Overview
The Interacter Lineage Series battery charger is specifically engineered to meet the demands of the informed consumer who knows that today's Hi-Tech batteries must be charged correctly, at a competitive price. The Lineage Series features a microprocessor controlled system that out-performs industry standard chargers. The Linage Series is suitable for charging true Gel-Cell, liquid electrolyte and most (AGM) absorbed glass mat batteries.
The Interacter LS series has a patented three stage constant current, constant voltage charging format. The most important feature of the Interacter is the exclusive proportional timing which automatically adjusts the recharge time in order to achieve optimal performance on old, partially or deeply discharged batteries.
Recommended for 24 volt battery systems in the 12 to 70 amp hour range. This charger can be used for both bulk charging and long term stand-by maintenance.
Features
Made in the United States
NO DC Parasitic Losses when AC is off
Fast Charging
LED Charge Idicators
Modular Construction
Float Stage
LOW VOLTAGE START Less than 2 volts
Spark Free Hook Up
Demand Sensing
Reverse Polarity Protection
Over Voltage Protected
Short Circuit Protection
Overload Protection
1 Year Warranty
Comments
* Flat Rate shipping is for the lower 48 states only.
---
Tech Specs
Dimensions (LxWxH): 6 x 6.5 x 5.25 in
Weight: 5.7 lb
Shipping Weight: 7.0 lb
Max Current, During Bulk Charge: 3 A
Manufacturer: Interacter
AC Input Volts: 117 V
AC Input Volts Freq.: 60 Hz
Regulatory Approval: UL Listed
Manufacturer Part #: IntLS243
Made In: USA
---
Reviews and Ratings
---
works well
Pros: charges well. I was a little confused in the catologe discription. I am though happy with the product for the price I paid. I plan to ugrade to a 12/24/Jump unit in the future and will be given the units this company sells a close look.
Cons: Amp rate is low for charging a new battery.
Written by Anonymous on Mar 24, 2012. Ownership: Just Bought. Knowledge Level: AC/DC is more than a band — (85 of 162 customers found this review helpful
---
Manuals & Tutorials