view large photo
Swipe Photo to View More
Pro Charging Systems Delta View Software DVR001
DVR001
Was: $119.99
Sale Price:

$

79.95
- No Tax
This item qualities for
$7.50 Flat Rate Shipping*
Out of Stock
DeltaView® Software can only be used with the DeltaView® Reader and compatible Pro Charging System chargers.

Software products are a non-returnable product, and all sales are final.
---
Product InformationStore Part Number: DVR001
Overview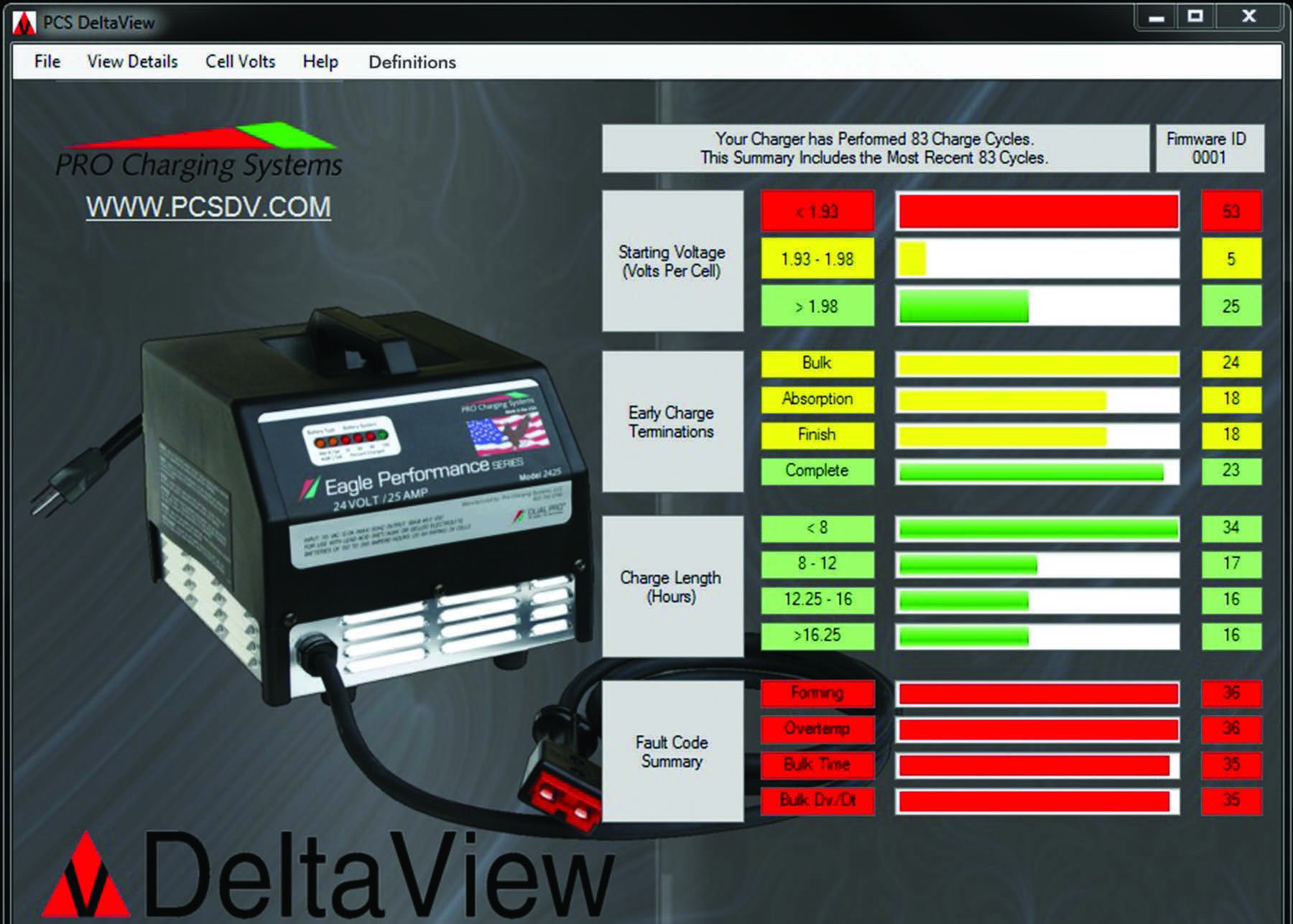 Pro Charging Systems has developed and brought to market an innovative new product that enables users to collect, view and analyze data from PCS chargers using sophisticated serial bitstream technology. Utilizing the company's new DeltaView® Reader, users can wirelessly query PCS battery chargers to easily collect data in just a matter of seconds and then analyze the data using the companion DeltaView® software provided as part of the product. The DeltaView® software automatically generates the historical charging data into graphical presentations that can be adapted to display a variety of information based on the user's needs.
This advanced technology allows you to monitor the condition of your batteries and the performance of your chargers.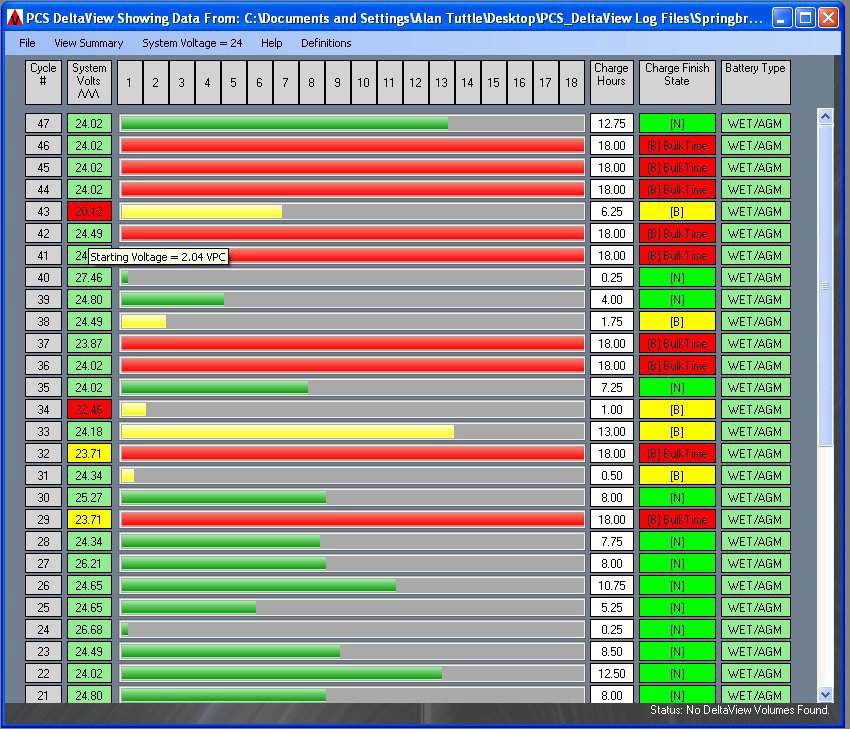 ITS AS EASY AS 1,2,3...
1) Place the DeltaView® Reader over the charger's green LED. When aligned a red blinking LED illuminates on the DeltaView® Reader.
2) The LED will then blink green for about 15 seconds indicating that data is being read. When
complete the LED will change to solid green.
3) Plug the DeltaView® Reader into a USB computer port and transfer the data into the software for
easy to understand graphical presentations.
Features
Firware Updates Available Online
Stores Approximately 14 different Logs
Each Separate Log allows the user to view the details of the last 83 charge cycles
iPhone and iPad app available
---
Tech Specs
Operating System: Windows XP with SP2 or later
Model: DVR001
Manufacturer: Pro Charging Systems
Shipping Weight: 2.0
Manufacturer Part #: DVR001
---
Reviews and Ratings
---