Posted on March 27, 2013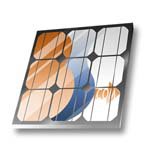 A great tutorial and explanation on building your own solar systems.
read more
...
Posted on March 13, 2013

DirtWise Schools/KTM-Parts.com/Maxxis team racer Jason Thomas rode to a magnificent second place finish in the XC2 Pro class at Round 1 of the GNCC series, held in perfect conditions at River Ranch (Lake Wales, FL) on Tuesday, March 12.
Round 2 of the GNCC series will be conduct near Athens, GA this Sunday, March 17.
read more
...