view large photo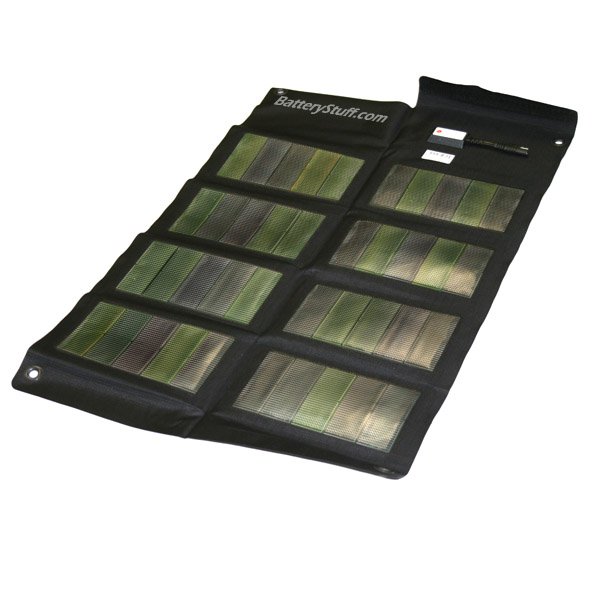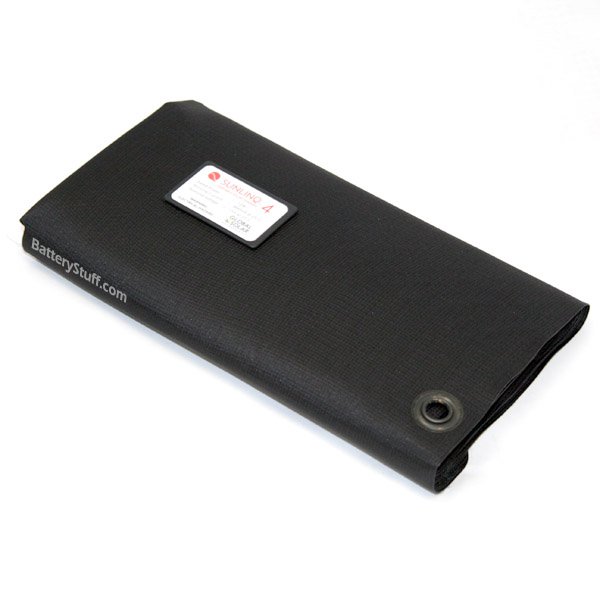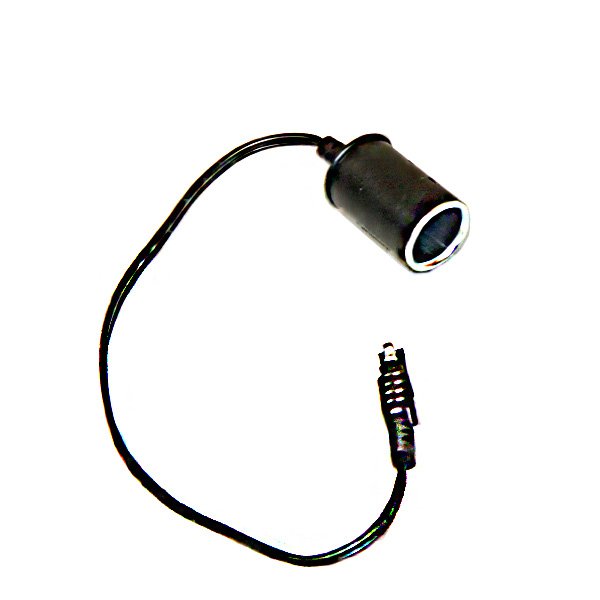 Global Solar 12v 12 Watt Sunlinq Power Flex Portable Charger PF12w
PF12w
This item qualities for
$7.50 Flat Rate Shipping*
In Stock
This Qualifies for FLAT RATE Shipping of $7.50 per order*
---
Product InformationStore Part Number: PF12w
Overview
Durable, Lightweight and flexible solar panels designed to maintain and charge your 12 volt battery and power most of your portable electronics. Ideal for all types of marine, RV and outdoor applications. PowerFlex™ is available in 6.5, 12 and 25 watt versions.
Resilient, made of extremely flexible and durable CIGS solar cells: a material proven to be very stable and long-lived, even when subjected to the rigors of extreme radiation in space.
This portable flexible solar panel may not operate or charge certain electronic devices such as a laptop computer. Some portable electronic equipment batteries require higher voltage that the solar panel can supply. Please contact us with your specifications if you are uncertain about the application.
Features
Attention Buyers: This foldable solar panel is rated to power 12 volt electronic devices; the electronic devices you wish to use may require adapters and other hardware to function properly. Please contact one of our tech people with your equipment specifications if you are uncertain about the application.
Measures 29.5 by 18 inches
Neatly folds to 9 x 5 x .7 pack
Includes 1 piece accessory kit
Weatherproof/UV Resistant
Built-in reverse current protection; can't discharge your battery
Comments
The SUNLINQ 12 watt Power Flex is ideal for recharging items such as Cell Phones, GPS, Digital Cameras, PDA's, CD/DVD players, etc. Laptop computers generally require many more watts to recharge in a timely manner. • Typical RECHARGE TIME using Sunlinq 12 watt folding solar panel. • Cell Phone 2 to 3 hours • Digital Camera, Digital Camcorder, PDA, MP3 Player, Portable Video Game, 4 AA batteries 1 to 3 hours • Powersports/Auto/RV Battery trickle charge/maintain Charge times are estimates only and depend on several factors including device being charged, weather and season. Designed for temporary deployment and not recommended for permanent installation. *Flat Rate shipping is for the lower 48 states only.

Recommend Controller & Accessories

GS12V7A
A 12V 7 Amp Charge Controller protects your lead acid batteries from overcharge.

22700-1RC
Global Solar Quick Disconnect Ring Connector for Global Solar Foldable Panels..

22700-1RC
Global Solar 8 foot Quick Disconnect Extension Cable for Global Solar Foldable Panels, or Charge Controller.

ycable28003
SAE y-cable, part #: 28003, has a 1 foot in trunk and two 3 foot legs for connecting another solar panel and device/battery.
---
Tech Specs
Dimensions (LxWxH): 29.5 x 18 x in
Weight: .9 lb
Shipping Weight: 2 lb
Working Temperature: -40 to 176 °F
Warranty: 1 year
Manufacturer: Global Solar Energy
Rated Power: .8 W
Operating Voltage: 15.6 V
Operating Current: 800 mA
Manufacturer Part #: PF12w
Made In: Asia
---
Customers who bought this product also bought:
---
Reviews and Ratings
---