ProMariner 43020 ProSport 20 GEN 3 12v/24v 20 Amp Marine 2 Bank Charger - ProSport 20
Price:

$159.00
No Tax

Not In Stock
BatteryStuff Part #:
ProSport 20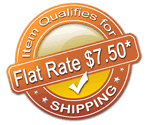 ProMariner 43020 ProSport 20 GEN 3 12v/24v 20 Amp Marine 2 Bank Charger - ProSport 20
Product Description
The Pro Sport 20 Charger/Maintainer by Pro Mariner is an intelligent 2 bank 20 amp battery charger. One of the key features of this charger is that the Pro Sport 20 is capable of sensing increased demand from the auxillary battery and diverting up to the 100% of the availible power to that battery. This incredible charger from Pro Mariner is also fully temperature controlled and microprocessor controlled so it will not overcharge your batteries. The Pro Sport 20 is an extremely durrable and rugged charger that is also completely waterproof.
Features
ProMar Digital Technology: Microprocessor and software controlled pulse charging technology delivering a 40% lighter design than the previous generation of epoxy filled chargers, cooler charger operation and faster charging.
System OK and Battery Bank Trouble Status Indicators: Advanced technology eliminates time consuming troubleshooting by clearly indicating system and battery connections are OK or if a fault is present on a specific battery bank.
Digital Multi-Stage Performance Charging: Fully charge and extend the life of your batteries. Automatically charges, conditions and safely maintains all batteries on board for maximum time on the water.
Energy Saver Mode: After fully charging and conditioning batteries, ProSport's Energy Saver Mode will monitor and Auto Maintain batteries only when needed, maintaining a full state of charge. This significantly reduces AC power consumption, lowers operating costs and maximizes reserve power performance.
Storage Recondition Mode: During short or long-term storage, ProSport automatically reconditions all batteries on board once a month for maximum battery life and performance.
Distributed-On-Demand™ Technology: Automatically charges and maintains your engine crank battery while distributing all remaining charging amps to trolling motor or house battery(s).
Digital LED Display and Battery Type Selector: LED indicators for Charging, Conditioning and Auto Maintain modes in addition to AC power and selected battery type (3 charge profiles to choose Flooded/STD-AGM, HP AGM, & GEL).
Built-in Quality & Safety: Compact and rugged extruded aluminum design, dual in-line DC safety fuses for trolling motor and house battery banks. Built-in over-voltage, overload, over-temperature, reverse polarity and ignition protection.
Pre-wired for Easy Installation
Review Summary

0 Average Rating

Rated

0

/

5

Stars from

0

customer reviews.

Write Your Own Review

Do you own the ProSport 20? Please, tell us what you think about it. It helps us provide you with better products. Please note that it may take up to 72 hours for your review to appear.

Write a review

Technical Specifications
Length
12.13
Width
7.25
Height
2.75
Weight
5 lbs
Weight Shipped
8 lbs
Banks
2
Amperage Per Bank
Variable
Total Amperage
20
Voltage
12 V
Input
90-135 VAC 60Hz
Cable Length
5 Feet each Bank
Warranty
2 Year
Model:
ProSport 20
Manufacturer:
Pro Mariner
Manufacturer Part #:
ProSport 20, #43020
Instruction Manual

Download Manual
Order Line: 1-800-362-5397
M–F 6am–5pm PST

Tech Help: 541-474-4421
Fax: 541-471-6014
276 Tech Way, Suite A
Grants Pass, OR 97526