Universal 6v 4.5 AH Deep Cycle Sealed Lead Acid Battery SLA-640
Total price with shipping
Free Priority Mail Shipping to USA.
Was: $23.00
Sale Price:

$

16.95

No Tax

BatteryStuff Part #:
SLA-640
Replaces:
Ps640f1, ub640, UB645, UB645K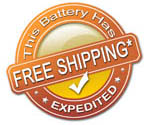 This battery normally ships via USPS Priority mail, with expected* delivery time of 2-4 days. MAKE SURE YOU USE A POST OFFICE DELIVERABLE ADDRESS! Customer will be responsible for shipping charges on returns for undeliverable addresses.
Universal 6v 4.5 AH Deep Cycle Sealed Lead Acid Battery SLA-640
Product Description
The Universal UB645K battery is manufactured under the most versatile computer control battery formation system and technology to achieve the highest quality. The automated, computer controlled system provides programmed functions for steps of current, time, voltage, temperature and event control to match the performance specifications of your application requirements.

NON-SPILLABLE by DOT (Department of Transportation), ICAO (International Civil Airline Organization) and IATA (International Airline Transportation Association) definitions.
Features
Maintenance Free
Valve Regulated
Used in Multiple Applications
Float and Cycle Use
High Discharge Rate
Absorbed Glass Mat (often referenced as Gel Cell)
Leak Proof/Spill Proof
Tank formed plates
Temperature control formation
Constant current formation
High quality battery/better uniformity
Constant voltage formation
Comments
Discount quantity pricing available please contact us by email or by phone during business hours.
Most Helpful Customer Reviews

6 volt 4.5 amp hour Battery

By

typhoon

on Apr 30, 2012,

Ownership:

Just Bought,

Knowledge Level:

AC/DC is more than a band

(84 of 164 customers found this review helpful)

Pros: We just purchased one of your products (6 volt 4.5 amp hour Battery) and was delivered within 2 weeks. The battery was neatly packed, charged, and ready to go. We reside in Okinawa, Japan and there has been numerous issues with shipping with other companies in the U.S. Your company, Outstanding shipping and product! Matter of fact, I just happen to browse your web site, looking for a specific battery. I used your "technical department" by sending an E-mail and had a reply and an answer within a day. (Very impressive!!) Great! Customer Service. For future reference, Batterystuff.com will be our first stop, when in need of any type of batteries.

Cons: NA!

Other Thoughts: NA!

Review Summary

5.00 Average Rating

Rated

5.00

/

5

Stars from

1

customer reviews.

Write Your Own Review

Do you own the SLA-640? Please, tell us what you think about it. It helps us provide you with better products. Please note that it may take up to 72 hours for your review to appear.

Write a review


Technical Specifications
Length
2.78
Width
1.88
Terminal Height
4.18
Height
3.98
Weight
1.59
Shipping Weight (lb.)
3.0
Maximum Charging Current
1.35 A
DC Output Voltage
6 V
Operating Temperature
5 ° to 113 °F
Ambient Temp Charge
32 ° to 104 °F
Amp/Hr
4.5
20 Hr. Rate Amp/Hr
4.5
Charging Voltage Standby Use
6.80–6.90 V
Cycle Service Charging Voltage
7.25–7.45 V
Capacity at C/20
4.5
Model:
UB645K
Manufacturer:
Universal Power Group
Manufacturer Part #:
UB645K
Made In:
Asia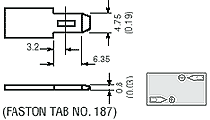 Order Line: 1-800-362-5397
M–F 6am–5pm PST

Tech Help: 541-474-4421
Fax: 541-471-6014
276 Tech Way, Suite A
Grants Pass, OR 97526