Privacy and Security Guarantee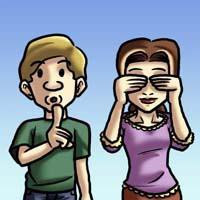 BatteryStuff.com is a ShopSafeZone
Website
We at BatteryStuff.com feel that your personal privacy is of the utmost importance. BatteryStuff.com uses a Extended Validation Secure Socket Layer (SSL) certified by Sectigo using TLS 1.3 using 128 bit encryption (High). BatteryStuff.com website is hosted by Liquidweb and uses secure firewalls to protect your data.
Credit Card
All credit card and personal info collected by BatteryStuff.com is used only to aid in processing orders and customer service. BatteryStuff.com does not compile Credit Card information on our computers and any hard copies of sales documents and credit data is confetti shredded on a regular basis. BatteryStuff.com began doing business on the Internet in 1997 and we have never had a breach of our customer's personal security.
Personal Information
Customer personal, billing, email addresses and phone number will be used in the course of processing merchandise orders only. This information submitted by the customer will only be used internally and will not be shared with any person's or organizations except vendor warehouse and the common carrier consigned to deliver the merchandise.
Email
BatteryStuff.com does not buy, sell, beg, borrow, or steal email information. Upon completion of the check-out process, and by providing an email address, we send email confirming your order, providing tracking information, and customer service. Additionally, we send out a tech bulletin once per quarter with useful information, including service upgrades, battery maintenance tips, new charger technology, installation ideas, and more. We always respect your right to privacy, and the right to have relevant and insightful messages in your inbox instead of a full junk mail folder. If you wish not to receive any further email message from us, feel free to use the unsubscribe link at the end of every email. We will honor all unsubscribe requests immediately.
Government, Corporate, and Bulk Orders
We gladly accept Government, Corporate and Bulk/Blanket Orders. We accept major Credit Cards and can open a Terms Account with credit approval. Please email sarah@batterystuff.com or call during business hours.
Correcting Mistakes
Errors, Omissions, etc.: Typographical, photographic, pricing, and editing errors on the website are unintentional and we reserve the right to correct them.
We reserve the right to fix any errors we discover. We will correct any processing errors by debiting or crediting the payment method used for the purchase, for the refund or reimbursement.
Relationship between our Return/Warranty policies and credit card/debit card chargebacks
Our warranty and return procedures are the main avenues for settling issues with defective merchandise and/or unwanted merchandise. However, customers still have the option to file a chargeback if they paid using a credit card. Once a customer selects a system (our returns system, our warranty procedures, or chargeback) they are required to use that system for the duration of the claim, unless the claim is reversed.
Here are the basic principles behind how Batterystuff.com manages the resolution process returns, warranties and chargebacks:
BatteryStuff.com returns department and warranties department are the primary processes for settling issues with transactions
Chargebacks override all other claims
Was this information helpful? Sign up to Get Updates and Offers.
Created on October 21, 2011, Last Modified on May 13, 2019
This article is rated 4.0 out of 5