Returns Policy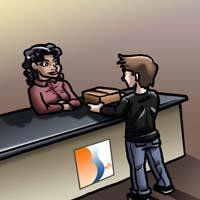 Upon approval you may return most new, unopened items sold and fulfilled by BatteryStuff.com within 30 days of the purchase date for a refund minus shipping and handling and any applicable fees. Items should be returned in their original product packaging. We'll pay the return shipping costs if the return is a result of our error. Please see specific information regarding returns below.
You should expect to receive your refund within 20 days of giving your package to the return shipper. This time period includes the transit time for us to receive your return from the shipper (5 to 10 business days), the time it takes us to process your return once we receive it (2 to 3 business days), and the time it takes your bank or credit card company to process our refund request (1 to 7 business days). We'll notify you via e-mail of your refund once we've received and processed the returned item.
Please read and follow the returns policy below that best applies to your situation.
This page outlines the details of our returns policy rules and exceptions:
General Returns
Should you choose to return an item purchased from BatteryStuff.com you can do so for a refund (less shipping and handling) if the following applies:
Item was purchased within 30 days
Item is unused and in the original packaging
Item does not fall in the "Not Returnable" section (see below)
The following is an outline of the returns procedure:
Please contact BatteryStuff.com at the following to inquire about receiving a Return Merchandise Authorization (RMA) number: 1-800-362-5397 or returns email address
The Returns Department will look at your file and ask specific questions regarding the item(s) to be returned. Any applicable fees will be discussed and applied to the account if an RMA is authorized. An email containing the RMA number will be sent to the customer.
The customer should read and print out the email. The email includes specific instructions and suggestions regarding how to address the box, safely package the item(s), insuring the box contents and shipping methods.
The Returns Department will process the item(s) within 2-3 business days after arriving at our Returns Center. An email will be generated indicating the credit has been applied when the return is completed.
An RMA generated by BatteryStuff.com is valid for 30 days. Items returned without an RMA or properly addressed box may be returned to sender or assessed a 15% restocking fee.
Items that are Not Returnable
To ensure the highest level of quality for our customers BatteryStuff.com does not accept returns for items that have been obviously used. However, we will review every claim on a case by case basis.
BatteryStuff.com does not accept returns of the following items:
Hazardous items including all chemicals (i.e. PRI-D, PRI-G, Battery Equaliser, and any 'YB' customer activated batteries that have been activated)
Items not in original, sealed, packaging.
Any installed products are not returnable.
Batteries are an electronic item and cannot be returned. This is completely separate from us standing behind our warranty and guarantee that the battery will fit and work exactly as we advertise. In other words, if the battery fails, or we sent the wrong battery, we will exchange it at our cost (within 30 days). Customer service is very important to us, and we go out of our way to make a wrong situation right.
Returns Resulting from Our Error
Please notify BatteryStuff.com immediately should you receive an item in error. It is never our intention to mis-ship an item, but should it occur we must be notified within 30 days from the purchase date. After 30 days the order is considered fulfilled. The returns department can be contacted via the following:
1-800-362-5397 or Please provide your quick reference number, name, contact information and a brief description of the situation. We will respond promptly to rectify the issue.
If an item was incorrectly sent, or the wrong item was sent due to our error we will replace the item with the correct one, and send a pre-paid shipping label to get the incorrectly sent item back.
Exchanges
If you received a mis-shipped item, contact our Returns Department (see below) to request a replacement. Please have your quick reference number available.
1-800-362-5397 or returns email address
If you received the item you purchased, and would like to exchange the item(s) for a different one, please return the original item(s) following the General Returns section guidelines (see top of page). BatteryStuff.com may waive restocking fees that do not include shipping to general returns if you wish to exchange the item(s). While we try to limit restocking fees, restocking fees may still be collected on a return/exchange for customer that received free shipping, or for customer that paid a flat rate shipping that did not cover the true shipping cost for sending you the product.
A true exchange the product must be received, evaluated, and deemed returnable prior to sending out the new product. However, you do not have to wait for us to receive the original item before the new item is sent to you if the new item is purchased in full on a seperate order. Your credit card can be charged for the new item(s) plus shipping if applicable on the new order. Then once the returned item(s) have been evaluated and deemed returnable to our Returns Center, your credit card will refunded for those items minus any shipping or restocking fee that is associated with shipping.
Please note that it can take us 3 to 5 business days to process returns once they arrive at our Returns Center.
Items Damaged during Transit
Please open and inspect all packages and carefully review the contents upon reciept. If the merchandise is damaged during transit or does not function properly, please contact our Returns Department immediately. Do not discard the box or any packaging materials.
The returns department handles all damage claims and can be contacted via the following:
1-800-362-5397 or returns email address
Please provide your quick reference number, name, contact information and a brief description of the situation. You will be asked to provide clear digital pictures of the shipping box the item(s) was shipped in and of the damaged item. We will respond promptly to resolve the issue.
Large Items Shipped By Specialty Carriers
When ever possible we accept returns for large items that are shipped via our specialty shippers. These items do require a special type of return. If you need to return an item shipped via a specialty shipper, please contact our Returns Department and request the return.
1-800-362-5397 or returns email address
We will follow up with instructions for returning the item. Note: Returns that are not the result of our error will be subject to a return shipping fee which will be deducted from the refund.
Order Cancellation Policy
Customer wishing to cancel an order must call in their cancellation at 1-800-362-5397. In order to be eligible for cancellation they must talk with a representative during normal business hours, and the order must not have been issued a tracking number. Once a tracking number has been issued for an order it will be subject to the normal return policy requirements and is not eligible for cancellation. While we will try to cancel an order if informed by email and voice messages, if the order has already been issued a tracking number by the time your email or voice message has been processed, it will not be eligible for cancellation, and the order will be subject to the normal return policy requirements.
Was this information helpful? Sign up to Get Updates and Offers.
Written on January 23, 2018 a 2:48 pm
This article is rated 2.0 out of 5
Subscribe to comments with RSS.