Universal 12v 15 AH Deep Cycle Sealed Lead Acid Battery SLA-12150
Total price with shipping
Free Priority Mail Shipping to USA.
Was: $55.00
Sale Price:

$

47.95

No Tax

BatteryStuff Part #:
SLA-12150
Replaces:
PS12120, UB12120, BATLIQ1013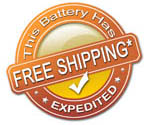 Universal 12v 15 AH Deep Cycle Sealed Lead Acid Battery SLA-12150
Product Description
The Universal UB12150 (SLA-12150) is designed specifically for High Rate Discharge.

Universal batteries are manufactured under the most stringent quality control battery standards. The automated, computer controlled system provides programmed functions for steps of current, time, voltage, temperature and event control to match the performance specifications of your application requirements.

NON-SPILLABLE by DOT (Department of Transportation), ICAO (International Commercial Airline Organization) and IATA (International Airline Transportation Association) definitions.
Features
Maintenance Free
Valve Regulated
Used in Multiple Applications
Float and Cycle Use
High Discharge Rate
Absorbed Glass Mat (often referenced as Gel Cell)
Leak Proof/Spill Proof
Tank formed plates
Temperature control formation
Constant current formation
High quality battery/better uniformity
Constant voltage formation
F2 Terminal W/4.2MM Hole
Comments
Batteries usually deliver within 7 working days. Discount quantity pricing available please contact us by email or by phone during business hours.
Vehicles that UB12150 works in
| | |
| --- | --- |
| 12 Volt | 6 to 15 AH |
| 12 Volt 5 to 15 AH | 1 to 5 AH |
| 5 to 30 Amp Hour | |
| Amigo Mobility | (PVT 450( 2 batteries required)-XRT Transporter, XRT TE 450 ( 2 batteries required)) |
| Drive Medical Design | Hawk & Hawk Compact, Phantom & Mini Phantom, Geo, Phoenix (2 batteries required) |
| Electric Mobility | Rascal Fold & Go 760, Rascal 115 (2 batteries required) |
| Everest and Jennings | Everest Lite (2 batteries required) |
| Frank Mobility | (E-Fix E-20 Standard (2 batteries required)-E-Fix E-19 Standard (2 batteries required)) |
| Golden Technology | Buzzaround, Buzzaround Lite (2 batteries required) |
| Hoveround | Activa Mini, Activa (2 batteries required) |
| Invacare Mobility | Zoom 3, Zoom 220 (2 batteries required) |
| Merits Health Products | Pioneer 5 (S534), Pioneer (S541), Travel-Ease Regal (P321) (2 Batteries Required) |
| Pride | (Go-Go: Ultra X, SC40E, SC44E (2 Batteries Required)-Sonic, Go Chair (2 Batteries Required)) |
| Quickie | Melody, Guardian Trek 3 & 4, P-11(2 Batteries Required) |
| RAD2GO Electric Scooters | (Great White E-36 (3 Batteries Required)-Leopard Shark(2 Batteries Required)) |
| Shoprider Scooters | (Scootie & Jr, Traveler, Smartie, Jimmie (UL8PB, UL8PBS), Xtralite Jiffy (2 Batteries Required)-Start, Dasher 3 & 4, Xtralite 3 & 4, E-Z Chopper, Sunrunner S (2 Batteries Required)) |
| Sunrise Medical | Guardian 3 (2 Batteries Required) |
| Theradyne | EV1864 (2 Batteries Required) |
| Tzora | Classic, Elite, Lite (2 batteries required) |
| WinMed | Tourist Xpress (2 batteries Required) |
Most Helpful Customer Reviews

Good battery, watch out for the tabs

By

stanrock

on Jun 22, 2014,

Ownership:

Just Bought,

Knowledge Level:

AC/DC is more than a band

(80 of 160 customers found this review helpful)

Pros: Very solid batteries.

Cons: Watch out for the tab type. If you have a tapered tab, make sure you contact customer service and ensure you have the right tab.

Other Thoughts: Batterystuff customer service is stelluar. One of my batteries shipped with the wrong tab type. The immediately shipped me another battery with the correct tab type and got me running again.

Great CPAP Travel Battery

By

Anonymous

on Jul 05, 2012,

Ownership:

Just Bought,

Knowledge Level:

AC/DC is more than a band

(82 of 159 customers found this review helpful)

Pros: I purchased this battery to use my CPAP on an overseas flight. It worked perfectly. I full charged it at home and used it sleep on the flight over and recharged it before the return flight. I was able to sleep on both flights with no trouble.

Cons: I was sent the wrong battery by error but BatteryStuff.com quicky and efficientlly sent us the correct one and a return postage label to return the one sent by mistake.

The perfect solution for my Zon EL-08

By

Jim

on Oct 10, 2012,

Ownership:

Just Bought,

Knowledge Level:

AC/DC is more than a band

(81 of 158 customers found this review helpful)

Pros: lighter and smaller footprint than a conventional wet cell deep cycle battery. Not nearly the amp hours of the deep cycle but plenty for my needs, operating a bird scare propane cannon (Zon EL08).

Cons: No down sides for this battery. It just works perfectly for me.

Other Thoughts: I used a 7 amp hour SLA battery last year and had to recharge it once. It was half the size and weight but now I just use it as a backup.

Review Summary

4.67 Average Rating

Rated

4.67

/

5

Stars from

3

customer reviews.

Write Your Own Review

Do you own the SLA-12150? Please, tell us what you think about it. It helps us provide you with better products. Please note that it may take up to 72 hours for your review to appear.

Write a review


Technical Specifications
Length
5.95
Width
3.89
Terminal Height
3.94
Height
3.71
Weight
9.2
Shipping Weight (lb.)
11
Terminal Type
F2 Terminal W/4.2MM Hole
Maximum Charging Current
4.5 A
DC Output Voltage
12 V
Amp/Hr
15 AH
Operating Temperature
-4 ° to 140 °F
Charging Voltage Standby Use
13.6-13.8 V
Ambient Temp Charge
-4 ° to 122 °F
Cycle Service Charging Voltage
14.5-14.9 V
Regulatory Approval
D.O.T., I.A.T.A., F.A.A., C.A.B., UL M20845
Warranty
1 Year
Model:
UB12150
Manufacturer:
Universal Power Group
Manufacturer Part #:
UB12150
Made In:
Asia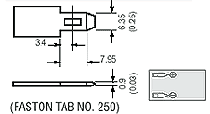 Order Line: 1-800-362-5397
M–F 6am–5pm PST

Tech Help: 541-474-4421
Fax: 541-471-6014
276 Tech Way, Suite A
Grants Pass, OR 97526