view large photo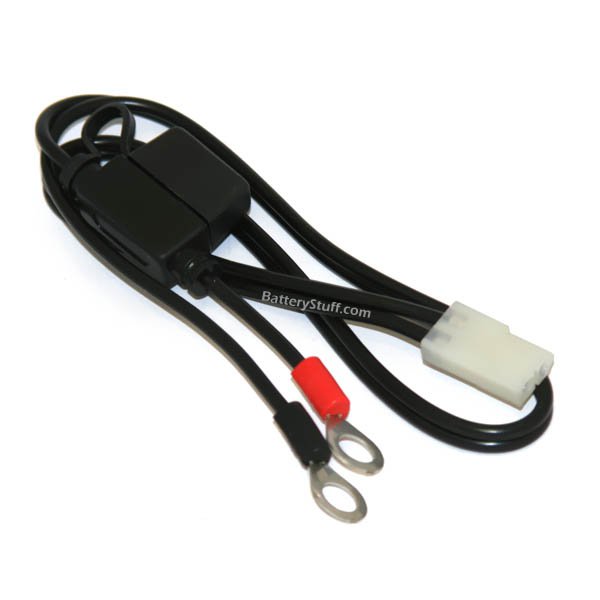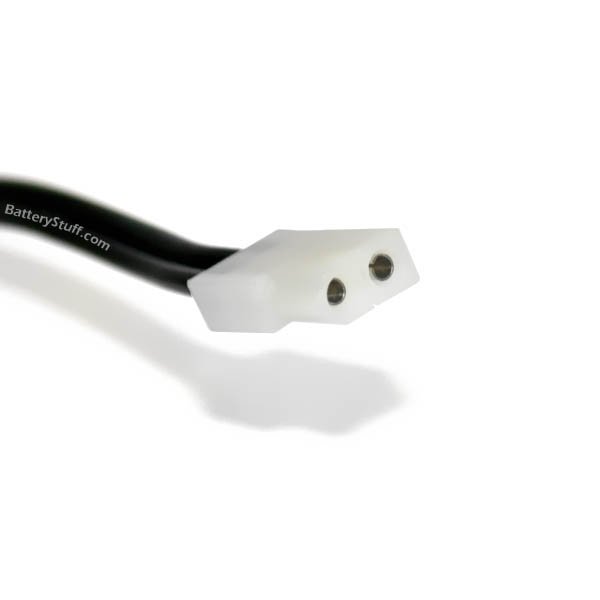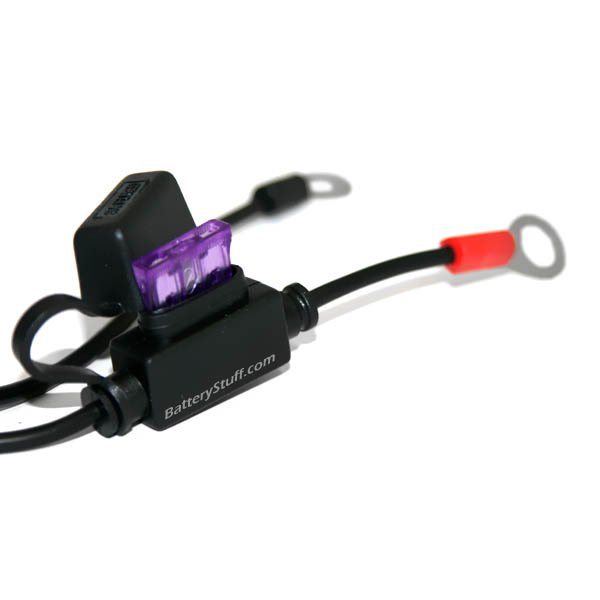 Battery Tender White Quick Disconnect Rings 6 Volt 081-0069-1
081-0069-1
This item qualities for
$7.50 Flat Rate Shipping*
In Stock
This Qualifies for FLAT RATE Shipping of $7.50 per order*

This accessory is specifically for the Battery Tender Plus 6 volt charger. May not fit other applications
---
Product InformationStore Part Number: 081-0069-1
Overview

This extra set of Deltran Battery Tender ring cables fits 6 Volt Battery Tender Plus charger only. →
The 081-0069-1 cable set comes with a white Molex connector, which is not compatible with the 2 prong SAE quick disconnect that is common for most 12 volt chargers. The cable also has an inline fuse on the positive ring cable.
Use this ring cable as a replacement connector or as an extra set to leave prenatally installed on more than one application.
Features
The ring cable is 18" long.
White molex connector
Comments
*Flat Rate shipping is for the lower 48 states only.
---
Tech Specs
Dimensions (LxWxH): 18 x x in
Weight: .4 lb
Model: 081-0069-1
Manufacturer: Deltran
Shipping Weight (lb.): 1
Inline Fuse: 7.5 A
Manufacturer Part #: 081-0069-1
Made In: China
---
Customers who bought this product also bought:
---
Reviews and Ratings
---