Battery MINDer 12 Volt 2 Amp Charger Maintainer Conditioner BM2012
Price:

$

84.00
No Tax

BatteryStuff Part #:
BM2012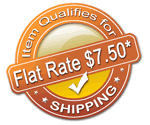 This Qualifies for FLAT RATE Shipping of $7.50 per order*
Built in automatic desulfator.
Battery MINDer 12 Volt 2 Amp Charger Maintainer Conditioner BM2012
Product Description
BatteryMINDer® 2012 is a SmarTECHnology™ microprocessor controlled charger/maintainer/desulfator. It is designed with 5-stages and is fully automatic. Plug 'n Run feature means "no buttons to push." Features easily understood diagnostic LED indicators that display the battery's condition and actual state-of-charge profile. This charger actively monitors your battery's voltage, amperage acceptance and temperature at all times. Working through a series of charging and diagnostics stages, the internal program adjusts its output several times a second based on sensor reading to quickly and correctly charge your battery. When used as a maintainer, the BatteryMINDer® is guaranteed to maximize your battery's life and storage capacity. The temperature compensated long-term maintenance stage will add years of service. Patented full-time high frequency pulse desulfation (NOT high voltage) prevents battery sulfation on new batteries or eliminates in older batteries, the #1 cause of early battery failure. Unit can maintain up to six 12 Volt batteries at one time when connected in parallel by using SmarTechnology™ Y-Connectors 210AY (part# 210AY - Sold Separately).
Battery MINDer is highly recommended for batteries that have been neglected and abused. #BM2012
Each Battery MINDer ships with one each quick disconnect ring set and alligator clips.
Features
Installed ambient temperature sensor for 0°F–130°F operating range ensures the battery will never be overcharged or undercharged regardless of temperature extremes.
Diagnostic LED indicators for power, polarity reversal, battery weak, load, bad cell, testing, desulfating, temperature compensation, charging stage and charge level.
Maximizes battery life and capacity, reconditions weak batteries.
Automatic high frequency (not high voltage) pulse desulfation (U.S. patented.)
Plug 'n Run operation-no buttons to push.
Weatherproof / water and intrusion resistant to International Standard IP65.
FCC certified.
Microprocessor controlled ensures accurate-precise charging and maintenance during entire lifetime of unit.
Maintains up to six batteries at a time (6 or 12 Volt batteries connected in parallel) Requires use of Y-Connectors (part# 210AY - Sold Separately).
Extremely efficient, low operating costs.
Automatic disconnect and resume if AC power is interrupted.
Short circuit, spark, polarity and thermal runaway protection.
Built-in Battery Condition Indicator.
Worldwide 100-240 VAC 50/60 Hz input.
6' AC cord, 6' DC cord with quick connector (SAE).
5 Year Warranty
Comments
* Flat Rate shipping is for the lower 48 states only.
Recommend Accessories

BATMINDprobe
Battery MINDer temperature probe is designed to attach to the battery and monitor the battery temperature. Battery MINDer will adjust the charger voltage to protect against overcharge and undercharge during temperature extremes.
Most Helpful Customer Reviews

absolutely essential device

By

Bluebird Audio

on Apr 07, 2012,

Ownership:

Just Bought,

Knowledge Level:

Genius is my way of life

(93 of 170 customers found this review helpful)

Pros: For proper care of your deep cycle battery ( s ) you really should not try to get by with a low end charger. This charger is technically far superior to anything I ever used before. After testing my battery several times for how long I can employ my various electronic devices to it..running the battery down quite low..it did not take long at all for this device to properly and expertly recharge to full capacity, and then begin its usual desulphation maintenance.

Cons: can't think of a con

Other Thoughts: For the record, "the devices I employ" is a portable sound stage I have designed and built, which has in it five channels of SS preamp, and amp, and full range speaker devoted to each channel; with an extra DVD player and high end acoustic guitar preamp to stereo amp combo...all on either internal battery, 12VDC AGM deep cycle from this site...OR...115 household power. So quite a demand on that one battery, but it does very well, and this charger is ideal to keep that battery in tip top condition and ready to go...I "built in" the charger for this 'sound stage'.

owner

By

Anonymous

on Apr 12, 2012,

Ownership:

Just Bought,

Knowledge Level:

Electricity doesn't scare me.. usually

(89 of 166 customers found this review helpful)

Pros: Works like it should and being a farmer/rancher, it is a real money saver. Over winter months the batteries on tractors and 4 wheelers seem to die to much to hold a charge. The battery minder bm2012 works like you said it would. Very Happy

Cons: the alligator clips for the terminals seem to corrode fast, out side of that, don't know.

Review Summary

5.00 Average Rating

Rated

5.00

/

5

Stars from

2

customer reviews.

Write Your Own Review

Do you own the BM2012? Please, tell us what you think about it. It helps us provide you with better products. Please note that it may take up to 72 hours for your review to appear.

Write a review


Technical Specifications
Length
5 1/2
Width
3 3/4
Height
2 3/4
Weight
2
Shipping Weight (lb.)
3
Max Current, During Bulk Charge
2 A
Absorption Voltage
14.2 V to 14.4 V
AC Input Volts
100-240V
AC Input Volts Freq.
50/60 Hz
Desulphation Pulse
3.26 MHz
Float Voltage
13.2 V
Output Banks
1
Regulatory Approval
UL/CSA
Model:
BM2012
Manufacturer:
BatteryMINDer/VDC Electronics
Manufacturer Part #:
BM2012
Made In:
Asia
Instruction Manual

Download User Manual
Order Line: 1-800-362-5397
M–F 6am–5pm PST

Tech Help: 541-474-4421
Fax: 541-471-6014
276 Tech Way, Suite A
Grants Pass, OR 97526