NOCO Genius 12v 24v 20 Amp On-Board 2 Bank Marine Charger GEN2
Was: $199.95
Sale Price:

$

159.95

No Tax

BatteryStuff Part #:
GEN2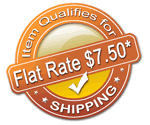 This Qualifies for FLAT RATE Shipping of $7.50 per order*
Automatically will diagnose, recover (if necessary), charge, and maintain your batteries in the most efficient manner possible. Now that's smart, Wicked smart!
This charger will NOT charge a single 24 Volt battery, but will charge two 12 volt batteries in series, as well as four 6 volt batteries in series.
NOCO Genius 12v 24v 20 Amp On-Board 2 Bank Marine Charger GEN2
Product Description
The NOCO Genius GEN2 charger is an 8 step, fully automatic, 2 bank switch-mode battery charger which automatically determines the condition of your batteries before beginning its charge cycle. It will only charge when the batteries need it, and will fully maintain your battery when it is in storage or between uses. All of the Genius line of battery chargers are programmed for optimal battery charging and maintenance, with proprietary Rapid Charging Technology (RCT). The smart microprocessor and advanced high frequency design will charge batteries twice as fast as a conventional transformer-based marine charger, while always preventing overcharge. This assures you of maximum battery life and less downtime. Genius chargers also utilitize Variable Input Compensation, which means that your charger will work as it should, delivering its full, correct voltage and amperage, whether or not long extension cords or low AC power are used.
Features
90% Energy Efficient, providing the best charge while wasting less energy than other chargers
Fully interactive, built in Micro Control Unit for decreased charge times
Variable Input Compensated
Fully sealed waterproof design rated IP68 enclosure, yet factory serviceable
Compact lightweight design allows for a smaller footprint than other chargers
Advanced 8-Step Design
10 amps per bank x 2 output, 20 amps maximum output
Safe for AGM, Gel and Wet Cell Lead Acid batteries
RECOVERY MODE: Recovers deeply discharged & sulfated batteries with pulse charging
Waterproof & Easy Install
Optimal 3 Step Charging
Spark Free Hook Up
Reverse Polarity Protection
Short Circuit Protection
Overload Protection
Line Regulation
Load Regulation
Thermal Protection
Output Regulation
3 year Warranty
Comments
NOCO Genius chargers are waterproof and fully automatic! * Flat Rate shipping is for the lower 48 states only.
Most Helpful Customer Reviews

Caution

By

Anonymous

on Aug 30, 2012,

Ownership:

Just Bought,

Knowledge Level:

AC/DC is more than a band

(95 of 170 customers found this review helpful)

Pros: Can be bought at huge discount.

Cons: Doesn't recharge as needed. Charge LED indicator is so bright, that you can't install unit in a sleeping area. No good for boats left at marina. Return shipping is still full price.

Other Thoughts: The unit goes through a charge cycle and then effectively shuts off for 24 hours. If you use battery power during that 24 hours, it just let's the batteries stay discharged. If you have a 12 volt refrigerator, a bilge pump or anything uses battery power, you could arrive at the marina ready to go out, only to find your batteries dead or deeply discharged. The charged LED will still glow brightly though. If you want a manual charger, you can get one much cheaper at walmart. **NOTE from BatteryStuff.com** The GEN 2 is working correctly, but is not designed to act as a power supply to combat constant battery drain.

not worth the money

By

Anonymous

on Apr 01, 2013,

Ownership:

Use regularly,

Knowledge Level:

AC/DC is more than a band

(81 of 156 customers found this review helpful)

Pros: works as advertised

Cons: When I bought my charger I was told it had a 3 yr warranty. It's really a 1 yr with 2yrs prorated. As if it were designed to do so, mine gave out after a year. Noco said send $66 and they'll send a new one. I've now spent $266 on a charger. I could have bought another brand from Basspro for $100.

Other Thoughts: If it's going to go out anyway why buy the "GOOD ONE", just get the cheaper one and replace as needed.

Review Summary

1.50 Average Rating

Rated

1.50

/

5

Stars from

2

customer reviews.

Write Your Own Review

Do you own the GEN2? Please, tell us what you think about it. It helps us provide you with better products. Please note that it may take up to 72 hours for your review to appear.

Write a review


Technical Specifications
Length
10.2
Width
9.0
Height
5.7
Weight
6
Shipping Weight (lb.)
11
DC Output Amps
10
Output Voltage Charging
13.5v-14.4v DC
DC Output Voltage (No Load) approx.
0 v when battery not detected
Absorption Voltage
14.4 V
AC Input Amps
2.0 A
Maximum AC Current @ 108 VAC
1.5
Maximum AC Current @ 90 VAC
1.5
AC Input Volts
120 VAC
AC Input Volts Freq.
50-60 Hz
AC Input Volts Range
70-130 VAC
Max Inrush Current, Single Cycle
2.0 Max
Float Current
1000 mA
Typical Efficiency
87%
Power Factor
90%
Power Requirements
110 W
Maximum Power Output, Continuous
95 W
Maximum Power (+/- 3%) @ 25° C
100 W
Maximum Output Amps Single Surge
10.5 A
Maximum Input Current
1.5 A
Charge Reset: Battery Voltage Threshold
Below 12.8 V /timed
Working Temperature
0° to 50° C
Storage Temperature
-20° to +60° C
Over Temperature
Auto overtemp foldback
Ripple and Noise
50 mA at 30 kHz
Enclosure
Polycarbonate, sealed and potted
Output Banks
2
Output AC Lead
5 ft
Output DC Lead
6 ft
Recommended Use
marine, outdoor harsh environments
Regulatory Approval
ISO8846, USCG 33CFR1830-410, FCC part 15
Model:
GEN2
Manufacturer:
NOCO
Manufacturer Part #:
GEN2
Made In:
China
Instruction Manual

Download
Order Line: 1-800-362-5397
M–F 6am–5pm PST

Tech Help: 541-474-4421
Fax: 541-471-6014
276 Tech Way, Suite A
Grants Pass, OR 97526