Soneil 12v 3 Amp Constant Current Smart Charger Son1206S
Price:

$

40.00
No Tax

Not In Stock
BatteryStuff Part #:
Son1206S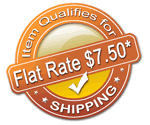 Soneil 12v 3 Amp Constant Current Smart Charger Son1206S
Product Description
Soneil's Battery Charger transforms the 115 VAC into 12 VDC at about 100,000 Hz (1667 times faster than conventional charger), which requires a much smaller transformer and this results in a unit of smaller size, low weight and improved efficiency. The 1206S uses sophisticated electronic circuitry with microchips. All present day computers use switch-mode technology.
Multi Stage charging cycle
Stage 1: Deep Discharge Charging Pulse Mode
The Charger starts charging at 0.5V and give pulse current up to 5V. This has effect of removing loose sulphation formed during deep discharge state of the battery.
Stage 2: Constant Current Mode (CC)
The charger changes to constant current 3A. When the battery voltage reaches to 14.4V, the charging stage changes from (CC) Constant Current to CV (Constant Voltage) mode.
Stage 3: Constant Voltage Mode (CV)
The charger holds the battery at 14.4V and the current slowly reduces. When the current reaches at 0.5 C (C= Battery Capacity), this point called the Switching Point. The Switching Point is one of the great features of this battery charger that it can adjust the current automatically according to the battery capacity. Other chargers without microprocessors are not capable to adjust the current automatically.
Stage 4: Standby Voltage Mode
The charger maintains the battery voltage at 13.8V and current slowly reduces to zero. Charger can be left connected indefinitely without harming the battery.
Recharging:
If the battery voltage drops to 12.5V, the charger changes from any mode to Constant Current mode and restart charging. The charging cycle will go through Stage 2 to Stage 4.
This is also an excellent charger for larger battery systems on stand-by.
Features
Automatic Cut Off and then True Float. Can be left connected indefinitely without harming the battery.
Suitable for U.S., Canada, other 115 VAC countries and Japan (100VAC).
Totally Automatic Switch-Mode Constant Current Battery Charger.
Suitable for Sealed (AGM) and Wet Lead Acid Batteries.
Input 115 VAC (range 90 VAC to 132 VAC) (47-63Hz).
Two color LED to indicate charge status.
Meets FCC Class B.
Optimal 3 Step Charging
Built-in Mode Indicators
Demand Sensing
Reverse Polarity Protection
Over Voltage Protected
Short Circuit Protection
Overload Protection
1 Year Warranty
Review Summary

5 Average Rating

Rated

5

/

5

Stars from

0

customer reviews.

Write Your Own Review

Do you own the Son1206S? Please, tell us what you think about it. It helps us provide you with better products. Please note that it may take up to 72 hours for your review to appear.

Write a review


Technical Specifications
Length
4.3
Width
2.4
Height
1.2
Weight
.9
Shipping Weight (lb.)
2.0
Max Current, During Bulk Charge
3 A
Absorption Voltage
14.4 V
AC Input Volts
115 V
AC Input Volts Freq.
47/63 Hz
AC Input Volts Range
90–132 V
Float Current
Variable
Float Voltage
13.8 V
Charge Reset: Battery Voltage Threshold
12.5 V
Output Banks
1
Regulatory Approval
UL and cUL
Manufacturer:
Soneil
Manufacturer Part #:
Son1206S
Order Line: 1-800-362-5397
M–F 6am–5pm PST

Tech Help: 541-474-4421
Fax: 541-471-6014
276 Tech Way, Suite A
Grants Pass, OR 97526