Dual Pro 12v 6 Amp Industrial Series On-Board Charger IS1
Price:

$

99.00
No Tax

Not In Stock
BatteryStuff Part #:
IS1
Replaces:
DPXL6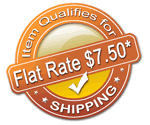 This Product has been Discontinued and Replaced by the Dual Pro RS1.
Dual Pro 12v 6 Amp Industrial Series On-Board Charger IS1
Product Description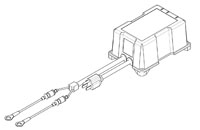 The Industrial Series charger IS1 uses advanced charging algorithms to intelligently charge batteries to optimum levels, enabling equipment to to stay in service longer before needing charging. Through the careful management of specific gravity levels, these chargers also extend the life of batteries reducing the need for costly replacement. These units are heavy duty and designed for industrial applications.
Compatible With These Manufacturers Units
Genie Aerial Work Platform Model Numbers AWP-20S, AWP-25S, AWP-30S, AWP-36S, AWP-40S, AWP-40S
- Part Numbers 6671 / 6688 / 80990
Genie Aerial Work Platform Model Numbers IWP-20S, IWP-25S, IWP-30S
- Part Number 80990
JLG Vertical Mast Lift Model Numbers 10VP, 15VP, 20VP
-Part Number 0400164
Note: IS1 is compatible. IS2 unit provides additional amperage for faster charging and redundancy if one bank fails during charging of the battery pack.
Features
Approved for Wet Cell and Absorbed Glass Mat (AGM) batteries
Dependable, rugged construction and waterproof
Independent outputs and fully automatic
Battery maintenance mode
Two year warranty
DC charge cables = 5' and AC power cord = 3'
Approved and meets ISO 8846 Marine standards
Models available to charge 12-36V systems
LED lights indicate each battery's state of charge
Reverse polarity protected and no installation restrictions
Ignition protected (US Coast Guard 33 CFR 183.410)
FCC 15 Parts A and B Interference Compliant
Comments
*Flat Rate Valid in the lower 48 United States
Review Summary

0 Average Rating

Rated

0

/

5

Stars from

0

customer reviews.

Write Your Own Review

Do you own the IS1? Please, tell us what you think about it. It helps us provide you with better products. Please note that it may take up to 72 hours for your review to appear.

Write a review


Technical Specifications
Length
6 1/2"
Width
4 1/2"
Height
3"
Weight
3
Shipping Weight (lb.)
6.0
DC Output Voltage (No Load) approx.
not to be used as power supply
Absorption Voltage
14.7 V
AC Input Amps
2 amps max
Maximum AC Current @ 90 VAC
2 amps
Maximum AC Current @ 180 VAC
less than 2 amps
AC Input Volts
100-240 VAC
AC Input Volts Freq.
47-63 Hz
AC Input Volts Range
90-264 VAC
Float Current
less than 500 mA
Float Voltage
13.3 V
Power Requirements
100 Watts
Maximum Power Output, Continuous
72 Watts
Maximum Output Amps Single Surge
6 amps(DC side)
Maximum Input Current
2 amps
Equalization Voltage
none
Charge Reset: Battery Voltage Threshold
2 volts for initalization of charge
Working Temperature
-30 to 65° C
Storage Temperature
20° C optimum
Over Temperature
100° C
Ripple and Noise
250 MV max peak to peak
Enclosure
Blend Polycarbonate
Output Banks
1
Temperature Compensation
Yes
Recommended Use
Harsh, outdoor, marine
Regulatory Approval
USCG 33 CFR183.410 CE Approved
Model:
IS1
Manufacturer:
Pro Charging Systems
Manufacturer Part #:
IS1
Made In:
China
Instruction Manual

Download Data Sheet

Download Promotional Sheet
Order Line: 1-800-362-5397
M–F 6am–5pm PST

Tech Help: 541-474-4421
Fax: 541-471-6014
276 Tech Way, Suite A
Grants Pass, OR 97526