view large photo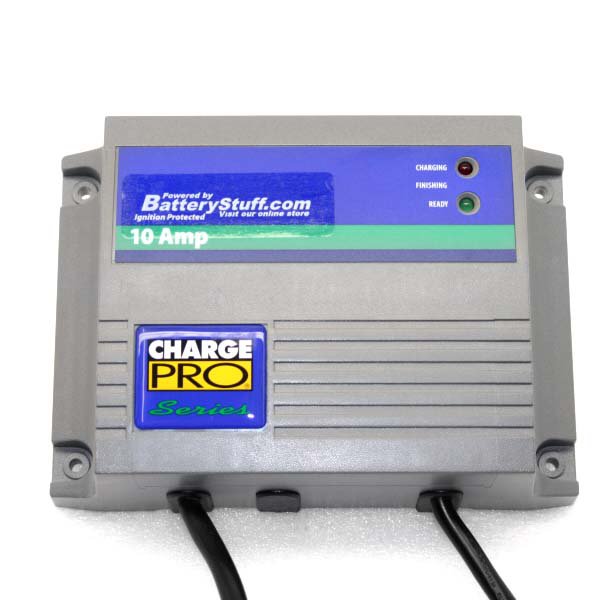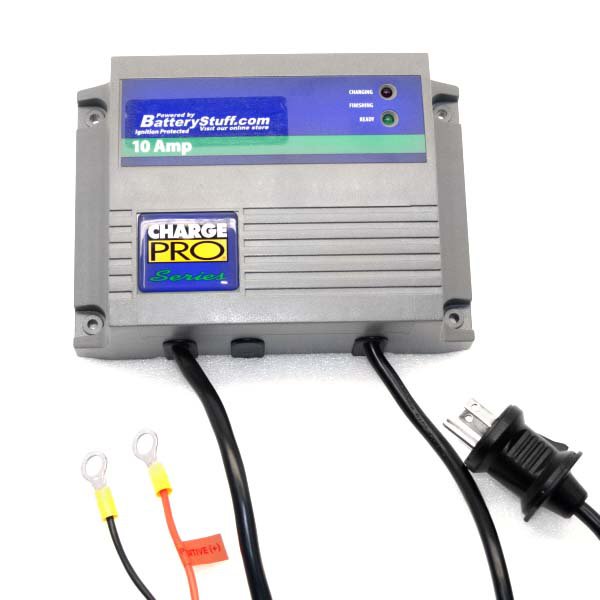 Marinco Guest 12v 10 Amp Waterproof On-Board Charger GU2611A-1-B
GU2611A-1-B
This item qualities for
$7.50 Flat Rate Shipping*
Out of Stock
This Qualifies for FLAT RATE Shipping of $7.50 per order*
Weatherproof design, excellent for on board mounting, with set it and forget it technology!
---
Product InformationStore Part Number: GU2611A-1-B
Overview
Guest 12 Volt 10 Amp Waterproof Charger
Guest 10 amp 3-stage fully automatic electronic single output charger designed to recharge wet cell or AGM batteries. WATERPROOF, Shock & Vibration Resistant, Lightweight (LESS THAN 6 POUNDS), compact charger design, maintains batteries at proper storage voltage without the damaging effects caused by trickled chargers.
Recommended uses: Bulk charge of flooded and AGM batteries under 100 amp hours and charge/maintenance of batteries partially discharged up to 200 amp hours. Some popular applications are marine, RV, generators, industrial, etc. #GU2611-1
Features
3-Stage electronic design
LED Charge Status
Completely Automatic: plug it in and forget it
Charge and Long Term Battery Maintenance: will never overcharge batteries
Ignition Protection
Vibration Proof
Lightweight: under 6 pounds
Input Cord 5' long
Single fused output 3'
Waterproof & Easy Install
Built-in Mode Indicators
Spark Free Hook Up
Reverse Polarity Protection
Short Circuit Protection
Overload Protection
Line Regulation
Thermal Protection
2 Year Warranty
Comments
* Flat Rate shipping is for the lower 48 states only.
---
Tech Specs
Dimensions (LxWxH): 7.75 x 5.5 x 2.5 in
Weight: 6 lb
Shipping Weight: 8 lb
Absorption Voltage: 14.3 V
AC Input Amps: 2 A
AC Input Volts: 115 V
Manufacturer: Guest/Marinco
AC Input Volts Freq.: 50/60 Hz
AC Input Volts Range: 100–130 V
Float Voltage: 13.3 V
Maximum Input Current: 2 A
Output Banks: 1
Manufacturer Part #: GU2611A-1-B
---
Customers who bought this product also bought:
---
Reviews and Ratings
---
Manuals & Tutorials