Xtreme Charge 8-Station QuadLink Battery Charger Kit by PulseTech - QL4-K2
Price:

$

365.00
No Tax

BatteryStuff Part #:
QL4-K2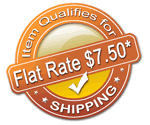 This Qualifies for FLAT RATE Shipping of $7.50 per order*
Fully automatic, microprocessor controlled Xtreme charger that will safely charge, desulphate, and maintain your batteries.
Xtreme Charge 8-Station QuadLink Battery Charger Kit by PulseTech - QL4-K2
Product Description
The 8-Station QuadLink Charger Kit includes an Xtreme 2-Station 12 V Battery Charger, (2) QuadLink multipliers, a 12 V battery tester, (10) 2' battery leads with lugs, (2) 2' battery lead with clips, (8) 5' extension leads and (4) 25' extension leads - everything you need to charge, maintain and desulfate EIGHT individual 12V (VRLA, AGM and flooded cell) batteries or up to FOUR 24 V commercial systems composed of two 12 V batteries connected in series.
Features
Charge and maintain up to EIGHT 12-Volt lead-acid VRLA, AGM and flooded batteries
Desulfate batteries so they accept, store, and release maximum power
Extend battery life up to 5 times
Enables charging of 12 V batteries in 24 V, 36 V and 48 V series configurations
Charging sequence continues indefinitely without risk of overcharging or overheating
Eliminates the need for using 8 separate chargers
LEDs indicate charging, pulsing and battery state of charge
Fully-automatic microprocessor controlled technology
Reverse battery protection and indication
Sparkless operation
5-Year Limited Warranty
Comments
X2 Charger by PulseTech. Tests, charges and desulphates lead acid batteries, Xtreme Charger is rated at 2.5 amps, but charges as fast as a 5 amp charger. Pulse Tech 12v QuadLink 4-Channel Charger Multiplier automatically split and distribute 10-minute charge segments to each of four charging channels connected to up to four vehicles or battery packs! This means it will charge/desulphate one battery at a time for 10 minutes depending on the battery's need, then switch to the next channel. With the X2 Charger you can connect two Pulse Tech 12v QuadLink 4-Channel Charger Multiplier and have 8 batteries connected at a time! *Flat Rate shipping is for the lower 48 states only.*
Review Summary

0 Average Rating

Rated

0

/

5

Stars from

0

customer reviews.

Write Your Own Review

Do you own the QL4-K2? Please, tell us what you think about it. It helps us provide you with better products. Please note that it may take up to 72 hours for your review to appear.

Write a review
Technical Specifications
Length
8 / 5.5
Width
6.5 / 4.13
Height
2.5 / 1
Weight
7.15
Shipping Weight (lb.)
8
DC Output Amps
2.5 Amps Per Station
Output Amperage, Max Continuous
2.5 Output
AC Input Volts
110/220 V
AC Input Volts Freq.
50/60 Hz
AC Input Volts Range
90-250 V
Desulphation Pulse
22-28 KHz
Manufacturer
Pulse Tech
Banks
8
Made In
Asia
Model:
X2-QL4-K2 100X206
Manufacturer:
Pulse Tech
Manufacturer Part #:
100X206
Made In:
Asia
Instruction Manual

Download
Order Line: 1-800-362-5397
M–F 6am–5pm PST

Tech Help: 541-474-4421
Fax: 541-471-6014
276 Tech Way, Suite A
Grants Pass, OR 97526