Iota 24v 15 Amp Charger Converter Power Supply IOTA-DLS2715
Price:

$

249.00
No Tax

BatteryStuff Part #:
IOTA-DLS2715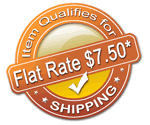 This Qualifies for FLAT RATE Shipping of $7.50 per order*
Clean, reliable power in a durable charger.
Iota 24v 15 Amp Charger Converter Power Supply IOTA-DLS2715
Product Description
Using state-of-the-art switch-mode technology the DLS Power Supply series is engineered with the user and variable environmental conditions in mind. Extra care has been given to insure many years of service-free operation, even when subjected to extremely harsh conditions. Batteries are charged quickly and efficiently without over charging. Pumps, motors, and fans operate perfectly for prolonged life.
IOTA Engineering uses advanced switch mode technology to bring to market highly sophisticated electronic converter/power supplies at appealing affordability.
Exceptionally clean DC output insures pumps, motors, fans, and lights work perfectly. This means longer life for any connected load and virtually no AC ripple to cause static or premature failure of radio or television equipment.
The DLS series converter/charger quickly and efficiently charges batteries from the full rated output of the DLS. The DLS then maintains the batteries, only putting into the battery what is required by load or self-discharge, cutting back to milliamps as the battery requires.
Low and transient AC line voltage is a major cause of converter/power supply failure. The DLS series converter/power supply is protected against low line voltage, as well as spikes coming from the AC power source or from improperly adjusted generators.
The DLS series converter/power supply meets F.C.C. criteria, minimizing radio and television equipment interference, especially on the lower frequency bands.
The DLS series converter/power supply can be used with or without a battery. When used as a converter/power supply, the DLS model will only supply what the load requires. When not in use it is essentially off, reducing electricity usage.
Even in its subcompact size, the DLS series converter/power supply, at full load, has an operating temperature half that of some switch mode electronic models. This means substantially longer life and safer operation.
Tight line-load regulation ensures that the output voltage holds steady from no load to full load. This keeps pumps, motors, and lights working at the correct voltage even during brown out situations.
Proportional Fan Circuitry provides an extra measure of protection. During times of heavy load demands, the automatic circuitry will activate the fan before thermal stress can occur on any internal components. Reliability and durability is built into all DLS models.
In the event the batteries or the DLS unit is wired incorrectly, the DLS converter/power supply is protected from damage. External fuses can be quickly and easily replaced.
Iota DLS can be used without a battery as a straight Power Supply. Exceptional good unit where generator power is used to power the charger.
Features
Iota Engineering DLS Converter/Charger quickly and efficiently charges batteries from the full rated output of the DLS. The DLS then maintains the batteries, only putting into the battery what is required by load or self-discharge, cutting back to milliamps as the battery requires. Exceptional clean DC power, input ranges 108–132 VAC 47–63 Hz. All models ship with IQ Smart 3 Stage Charge Controller.
Optimal 3 Step Charging
Demand Sensing
Reverse Polarity Protection
Over Voltage Protected
Short Circuit Protection
Overload Protection
Withstand Voltage
Line Regulation
Load Regulation
Fan Control
Thermal Protection
Output Regulation
2 Year Warranty
Comments
The Iota Converter/Charger is ideal for wet cell and sealed AGM design batteries. If you are using true Gel Cell batteries please consult our tech help before purchasing. * Flat Rate shipping is for the lower 48 states only.
Most Helpful Customer Reviews

Follow up after more than a year of ownership

By

Tony T

on Jan 28, 2016,

Ownership:

I've thought about naming it...,

Knowledge Level:

Genius is my way of life

Pros: It preforms above and beyond the description provided here.

Cons: I have no complaints of any kind.... which is very unusual for me because I'm a cranky old curmudgeon.

Other Thoughts: I just wanted to give a followup review after having this unit in service since December 2014 (just over a year). This charger has maintained my batteries on my Cummins 350K generator perfectly. With my old charger (factory unit from Cummins) our batteries would boil dry at random several times a year. Our batteries were always degraded and didn't last very long. For less then the cost of replacement batteries I bought the Iota charger and then added new batteries. We've done our yearly maintenance and inspection of our system and the batteries are like new. They never boil dry and preform like new on load testing. I would recommend this charger for anyone running one of these generators or a boat the pulls load while charging the batteries. This is one awesome charger.

Perfect For our Cummins Generator

By

Tony T

on Dec 30, 2014,

Ownership:

Use regularly,

Knowledge Level:

AC/DC is more than a band

Pros: Works as advertised.

Cons: No Cons that we've noticed yet.

Other Thoughts: Bought as replacement for the factory Cummins 15amp charger on our Cummins 15Q Diesel 350KW Generator. Our old charger never worked correctly from the factory and Cummins refused to replace it under warranty. After boiling our batteries dry and causing us to have to replace them three times in 5 years I thought it was time for a change. Pre-sale support here at batterystuff.com recommended the IOTA-DLS2715 because it not only charges the battery but also powers the 1 amp panel load as well. I installed this charger a few weeks ago and all I can say is WOW! What a difference! Hook-up was simple & straight forward. I plugged the unit in an watched it work. This bad boy is automatic so it knows what state the batteries are in and uses one of three modes to keep the batteries hot and power the operator panel. I watched it go through the different modes & checked the voltage at each stage... each was right on the money. This unit works fantastic and was a great buy!

Review Summary

5.00 Average Rating

Rated

5.00

/

5

Stars from

2

customer reviews.

Write Your Own Review

Do you own the IOTA-DLS2715? Please, tell us what you think about it. It helps us provide you with better products. Please note that it may take up to 72 hours for your review to appear.

Write a review


Technical Specifications
Length
7
Width
6.5
Height
3.5
Weight
5.5
Shipping Weight (lb.)
7.0
Maximum Charging Current
15 A
Output Voltage Charging
29.52 V Bulk
Output Voltage Tolerance (No Load)
+/- 0.5%
Absorption Voltage
28.32 V
AC Input Amps
7 A @ 108 V
AC Input Volts
115 V
AC Input Volts Freq.
47/63 Hz
AC Input Volts Range
108–132 V
Float Current
Variable
Float Voltage
27.12 V
Typical Efficiency
80%
Maximum Power Output, Continuous
400 W
Charge Reset: Battery Voltage Threshold
26.2 V
Working Temperature
0 ° to 40 °C
Storage Temperature
-20 ° to 80 °C
Over Temperature
Off @ 80 °C
Ripple and Noise
50 mV RMS
Output Banks
1
240V
Regulatory Approval
UL Listed
Manufacturer:
Iota
Manufacturer Part #:
IOTA-DLS2715
Instruction Manual

Download Manual
Order Line: 1-800-362-5397
M–F 6am–5pm PST

Tech Help: 541-474-4421
Fax: 541-471-6014
276 Tech Way, Suite A
Grants Pass, OR 97526