1969 BMW 750cc R75/5 Motorcycle Batteries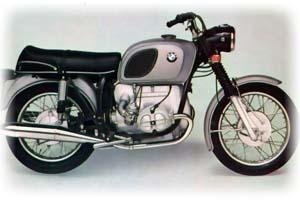 $89.95
Part No. sYT51913-22
Size (L×W×H)
7 ⅛ × 3 × 6 9⁄16 in
$279.00
Part No. SST51913
C.C.A.
552 - As tested Midtronics model #417755
Size (L×W×H)
7 ⅛ × 3 1⁄16 × 6 11⁄16 in
$206.95
Part No. LFX21L6-BS12
Size (L×W×H)
5.83 × 3.23 × 5.51 in
September 1969 saw BMW's /5 models introduced to the market. While they were offered in three configurations, R50/5, R60/5, and R75/5, only the two larger bikes had electric start standard. In 1969 the 750cc R75/5, and the 50/5, came with silver gray tank and fenders, and blue pin striping. With a 745 cc engine, the first that BMW had made since the end of WW2, the 75/5 was able to crank out 50 hp at 6200 rpm and rip along at 103 mph. Being the first of a series the 1969 model of the R75/5 is a bit of a rarity and most of those lucky few who own one will never part with this piece of BMW history. Batterystuff.com is the leading provider of replacement 1969 BMW R75/5 Motorcycle batteries.