What Is the Best Battery Charger for my Motorcycle Battery?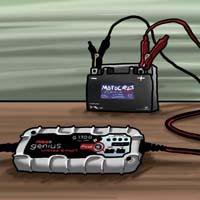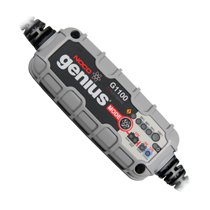 That really depends on the size and voltage of your battery, but for the sake of popularity we are just covering 12 volt Sealed Lead Acid Motorcycle and Powersport Batteries (AKA... Sealed, GEL, AGM, Wet Cell Batteries). If you have a small battery, under 20 AH(Amp/Hrs), the Battery Tender Junior may be the best choice. If you have a larger battery, you may want to use a slightly higher amp charger in order to not overwork your charger. For those larger Motorcycle / ATV batteries that fall within the 21-30 AH range we recommend the Noco Genius G-1100, or if you really want to prolong your batteries life the Battery Minder 1510 is a great desulfating charger for any powersport battery.
Was this information helpful? Sign up to Get Updates and Offers.
Written on April 15, 2019 a 7:06 am
Subscribe to comments with RSS.