Schumacher 12v 500 Amp Portable Emergency Car Jump Pack IPD-1800
Price:

$

115.00
No Tax

Not In Stock
BatteryStuff Part #:
IPD-1800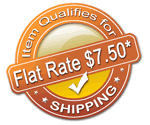 This Qualifies for FLAT RATE Shipping of $7.50 per order*
Fully integrated docking station keeps your jump starter forever charged, which increases overall battery life.
Schumacher 12v 500 Amp Portable Emergency Car Jump Pack IPD-1800
Product Description
This versatile, multi-purpose portable power jump starter and DC power source is an absolute must for anyone with heavy-duty needs! The 18 ampere hour, TMP, high-output battery provides 500 starting amps of power–perfect for trucks, SUVs, vans and cars. 50 hours of 12 volt DC power and 110 volt AC rechargeable power allows this unit a multitude of uses and is perfect for travel or play.
Exclusive, high-output TMP technology battery – maintenance-free, 18 ampere hour, sealed, lead-acid battery assures ample starting power for extreme conditions. Correct Connection Protection – audible alarm issues warning to safeguard car battery and jump starter from damage if the cables are connected to the wrong terminals. Built-in halogen light – for emergency illumination. Easy-to-read battery status LEDs – displays internal battery charge condition at 100%, 75% or 50% or Less and requires charging. Charging and Charged LEDs in the docking station. Heavy-duty, copper-jaw, spark-resistant clamps – fit both top and side-post batteries. #4 gauge, 26-inch cables–stay flexible in cold temperatures. Convenient, built-in circuit for automatic charging of internal battery – store in docking station to keep battery 4-Ever Charged. When away, use the supplied external recharging pack.
Features
This Schumacher Power Jump-Pack is manufactured to include an internal charger. A simple household extension cord is used to power the internal charger. Plug the extension cord into an outlet, and connect the cord into the receptacle on the base unit to charge.
One of the safety features built into this unit is a positive connection solenoid. Simply put, the clamps will not arc or spark, until being placed on a battery. This feature alleviates the concern for arcing and sparking until there is a connection at the battery.
Comments
Includes docking station. Just rest the Schumacher IPD-1800 in its included docking tray, and it will charge up. There is also no worry of overcharge, as the built in charger will go into float mode when the battery is full. Your Jump Starter pack will never overcharge with this simple setup. * Flat Rate shipping is for the lower 48 states only.
Most Helpful Customer Reviews

Schumacher Jump Start

By

Anack

on Sep 21, 2011,

Ownership:

Use regularly,

Knowledge Level:

AC/DC is more than a band

(106 of 196 customers found this review helpful)

Pros: Can jump start your car in an emergency as long as you are home where it is on the charger.

Cons: Battery must be at home on the charger. How is this an emergency on the road? I have two units like this. They are both dead and useless. If you put them in your trunk so that you have it with you when there is an emergency and don't remember to charge it every 4 months, then it is dead when you need it. Also when you let it drain down it ruins the battery and will not take another charge.

Other Thoughts: It's only an 18 amp lead acid battery inside. If it delivers the necessary current to start a car, lets say 320 amps, how long will the battery be able to deliver that much starting time exactly in this role?

Mr

By

Spnz

on Dec 02, 2012,

Ownership:

When it goes, I'm giving it a eulogy,

Knowledge Level:

Electricity doesn't scare me.. usually

(88 of 166 customers found this review helpful)

Pros: None

Cons: None

Other Thoughts: I received the jump battery four years ago as my 46th birthday gift. I loved the beauty of its look and the 500 amp label on the front of the easy carrying case. I used it for the first time in 2008 to jump my Craftsman snow plow but fail. So I kept it around to use for the power invertor at camp and around the house. I eventually called the company and the tech said, the dead battery must have 4 or 5 volts in it to activate their battery jumper. So I was perplexed by the comment and thought I must be having dead batteries although I do not believe my batteries completely drained to zero volts. I finally figured out last night that this is not the case. The product was dead on arrival. What ever safety circuit that monitor the 4 volts was dead from the factory. So I bypass the circuit and in 2012 for the first time I got some use out of this gift. It also mean, I will not buy this brand.

Review Summary

1.00 Average Rating

Rated

1.00

/

5

Stars from

2

customer reviews.

Write Your Own Review

Do you own the IPD-1800? Please, tell us what you think about it. It helps us provide you with better products. Please note that it may take up to 72 hours for your review to appear.

Write a review


Technical Specifications
Length
14.5
Width
8.5
Terminal Height
Specs include unit and docking tray
Height
12
Weight
17.5 with tray
Shipping Weight (lb.)
22
DC Output Amps
500
AC Input Volts
110-120
AC Input Volts Freq.
50-60 HZ
Storage Temperature
Best at 75°F
linereg
1
Warranty
1 year
Mode Indicator
1
Spark Proof
1
Reverse Polarity Protection
1
Amp/Hr
18
C.C.A.
350
Manufacturer:
Schumacher
Manufacturer Part #:
IPD-1800
Made In:
China
Order Line: 1-800-362-5397
M–F 6am–5pm PST

Tech Help: 541-474-4421
Fax: 541-471-6014
276 Tech Way, Suite A
Grants Pass, OR 97526