Why Do You Only Sell AGM Powersports Batteries and not Gel Cell Batteries?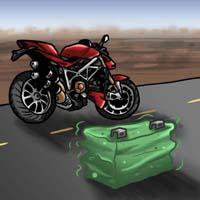 Gel battery technology was developed prior to AGM (Absorbed Glass Matt) battery technology and the term "Gel" is now often used generically, albeit incorrectly, to described sealed batteries. Gel batteries are a specific type of sealed battery as are AGM batteries.
AGM battery technology has all the positive attributes of the Gel Battery but does not require the special charge profile that its elder cousin does, thus allowing for easier integration without the added cost of purchasing a special charger. In fact, no major Powersports battery manufacturer currently offers Gel batteries for their applications. This includes Yuasa, Scorpion, Westco, Interstate and any others I know of.
AGM is simply superior in this application. We've heard many times "But my dealer says...". In this one instance, your dealer is mistaken. AGM's rule!
Was this information helpful? Sign up to Get Updates and Offers.
Created on October 21, 2011, Last Modified on March 3, 2022