Autometer Smart Battery Chargers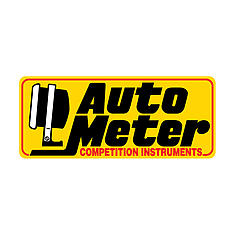 Autometer chargers are among the highest quality 12v multi-bank battery chargers available. They use individual transformers and individual microprocessors to monitor each bank of batteries separately. This allows the charger to monitor each battery separately and bring each one to its peak capacity. Each battery will remain in a optimally charged condition in order to prevent damaging sulfation and other battery problems.
Industrial, commercial, recreational
Autometer is for the serious battery user, or for the recreational user who just needs to get the job done right. Please read our tutorials to get more information to see if Autometer is right for you.
Of course, if you need more info, you can read our battery chargers tutorial to learn more about how to select the correct charger, or you can email us or call us toll free at 1-800-362-5397.
FAQs
Why Autometer?
With Autometer products you can leave the batteries hooked up to the charger indefinitely with no worry of overcharging.
Autometer is the perfect choice for commercial battery shops, heavy equipment yards, sales lots or if you just need to keep up to 6 batteries in prime condition. Use with ease of mind, knowing that with Autometer you have prime 3 step charging to keep your batteries at their peak. Autometer chargers with work with any flooded or AGM maintenance free 12 volt batteries.
*Exclusions may apply for large, oversize items. Flat Rate shipping is for the lower 48 states only.
Order Line: 1-800-362-5397
M–F 6 am–5 pm PST

Tech Help: 541-474-4421
Fax: 541-471-6014
276 Tech Way, Suite A
Grants Pass, OR 97526