Special Event | Father's Day at Pottsville, Oregon
Father's Day was last Sunday, and I had the opportunity to spend some of my afternoon at a little festival in Southern Oregon that we call, Pottsville. Here's a quick rundown on what this place is:
An accumulation of Oregon's past is what you will find at Pottsville. Founded by Eugene Debbs Potts to commemorate Oregon's Centennial in 1959, Pottsville is home to thousands of items commemorating Oregon's history, from its legislative halls to the local logging woods.
There was live music, food, shops, children's events, and their famous tractor pull. I got to see some vintage John Deere tractors and some aged (and outdated) combustion engines that were still running strong. It's a nice event for the agricultural community to show off their machines. In the course of the gathering, my eye caught an interested sight. I walked in a hanger displaying some restored classic cars, and I looked up to see this 1967 125cc Montgomery Ward Motorcycle.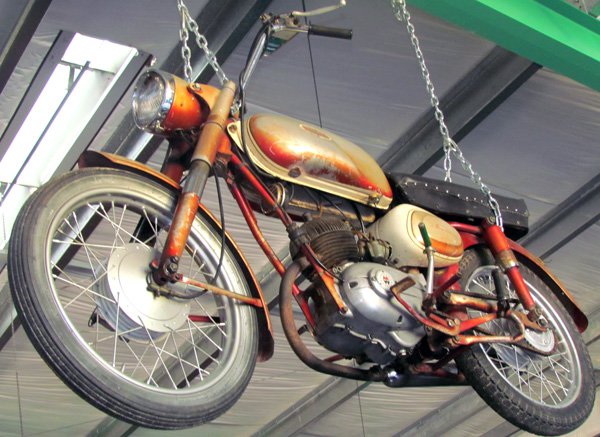 I couldn't help but imagine what this bike would look like if restored. It was a tragic tale. An older woman had been driving it for years and her home was at the top of a hill. One day, the bike died on her. She really needed a vehicle to transport her home, so she intended to fix it. But all of her mechanic friends recommended she trash it and buy one of them new and snazzy bikes. So, she put the bike on the side of a road accompanied by a sign that read $50. Fortunately, the bike was donated to the Eugene Debbs Potts Foundation instead, and is now on display for the public to see. It's nice to have a place like Pottsville. The people here are dedicated to displaying local history and preserving their way of life. Check out Pottsville for more information. I had a wonderful father's day, and my son really enjoyed the show, too!
by: James Ville
Was this information helpful? Sign up to Get Updates and Offers.
Written on by
Staff
with
BatteryStuff.com
Modified on
Special Event | Father's Day at Pottsville, Oregon