Get to Know the Brand | Tenergy
One Charger to Charge Them All
Here at BatteryStuff, our primary battery expertise lies in lead acid powersports and automotive batteries. Consequently, most our battery chargers are also designed for the lead acid battery. Recently, we've expanded our battery types to include lithium iron phosphate batteries, along with a compatible charger to boot. On top of that, we do have a good selection of NiCd and NiMH batteries.
In the past, if you had multiple types of batteries you would need multiple chargers for each battery type. But this is no longer the case! Enter, Tenergy. They offer battery chargers in response to the demand for mobile power. They have a line of chargers for NiHM, Li-Ion, Li-Poly, Li-Iron and NiCd batteries . The T-01322, for instance, is an intelligent AC/DC balancing charger that is compatible with six different battery types (all listed above, and more). One charger to do it all! It's definitely worth the investment to have the ability to manage for all of your batteries with one single unit.

They are continuously investing in developing and introducing new efficient power products to meet the ever expanding energy needs of consumer, industrial and high technology equipment. Not only do they offer standard chargers specifically tailored to the individual battery chemistries, they also have what I believe will be a new BatteryStuff favorite. The T-01003 is an RC Watt Meter and Power Analyzer. This is for all of you who have solar panels/chargers. This unit measures and displays charge rate, amps, voltage, watts, as well as peaks and minimums. It's small, lightweight, flexible, yet very durable and uses heavy gauge wire. No more guesswork, now you can know how much power your solar panel is producing in real time.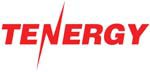 Tenergy Corporation supplies innovative and sophisticated products. It's nice to see such a range of chargers, compatible with just about every battery chemistry used in the industry today. They are continually developing and introducing new products and solutions for power users. We look forward to seeing what Tenergy has to bring in the future.
Was this information helpful? Sign up to Get Updates and Offers.
Written on by
Anthony Rico
with
BatteryStuff.com
Modified on
Get to Know the Brand | Tenergy