Product Spotlight | Red Line Water Wetter
Contrary to what the name suggests, we're not limited to all things related to batteries. If you pay close attention, you'll find we are very knowledgeable in other areas as well. Our line of products is quite extensive. One of our newest additions is a diesel engine coolant. Don't be fooled, Red Line Diesel Water Wetter Super Coolant is top notch treatment.

Red Line Water Wetter is the perfect solution to preventing overheating in all internal combustion engines. We choose to carry the diesel variety because it is a more concentrated product which will work in any cooling system, despite the type. It can improve the ability of coolant to transfer heat by 50%. This huge improvement can reduce cylinder head temperatures by as much as 10-20 degrees Fahrenheit. Redline will not reduce the temperature below the thermostat threshold, but it will kick in when the thermostat is wide open, such as during periods of heavy engine load. Water Wetter can also help reduce cavitations in liners and in water pumps.
One 15oz bottle treats a cooling system of 10-15 gallons by adding Water Wetter directly to the radiator or the expansion tank. Redline is best used when combined with antifreeze or an appropriate corrosion inhibitor. We recommend treating your cooling system with Water Wetter on an annual basis, or when the fluid is changed.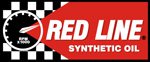 Red Line's Water Wetter is geniunly made in the USA. We believe in quality products. This product is safe to use with all modern aluminum, cast iron, copper, brass, and bronze cooling systems. Don't let the heat get the best of you. Let Red Line take care of your diesel or gas powered engine.
Was this information helpful? Sign up to Get Updates and Offers.
Written on by
Anthony Rico
with
BatteryStuff.com
Modified on
Product Spotlight | Red Line Water Wetter