Special Event | Ride to Work Day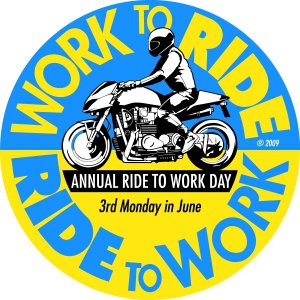 Annual Ride to Work Day is on June 20th this year! Ride to Work Day advocates and supports the use of motorcycles and scooters for transportation, and provides information about everyday utility riding to the public.
Ride your motorcycle or scooter on this day to demonstrate:
The number of motorcyclists to the general public and to politicians.
That motorcyclists are from all occupations and all walks of life.
That motorcyclists can reduce traffic and parking congestion in large cities.
That motorcycles are for transportation as well as recreation.
That motorcycling is a social good.
Check them out: https://www.ridetowork.org/
2012 UPDATE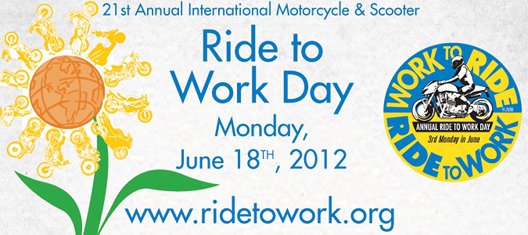 This year's Ride to Work Day is Monday, June 18th. Comment below if you plan on riding your motorccyle or scooter to work!
Was this information helpful? Sign up to Get Updates and Offers.
Written on by
Anthony Rico
with
BatteryStuff.com
Modified on
Special Event | Ride to Work Day