Sizzling Shipping Specials | Free Shipping for All Powersports Batteries

So, most of you know that there is added when you buy product from BatteryStuff.com. This is due in part to the fact that we are based out of Oregon, one of the few states that does not have a sales tax. While this makes buying from BatteryStuff.com a net plus, we wanted to do something more. Right now, if you buy any motorcycle battery from our store, we will ship it for FREE! Yup, the price you see when you first click into our site is the same price you will pay when you check out of our shopping cart. No promo code needed. In order to add even more value, we ship those batteries via priority service, meaning you will typically receive your battery within 3 working days from the time you ordered it.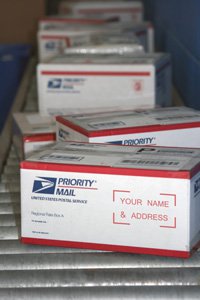 We've also added even more incentives; on nearly orders placed through our web page we will ship your items at a flat $7.50* fee. No matter if you add in just one Battery Tender or ten, one NOCO Genius charger and nearly any combination of products, we will pay most of the shipping bill, leaving you to cover a measly $7.50. These are tough economic times, you deserve to get the best value.
Our sizzling summer shipping specials make that happen!
*No coupon or promotional code required. Exclusions may apply for large, oversize items. Flat Rate shipping is for the lower 48 states only.
Was this information helpful? Sign up to Get Updates and Offers.
Written on by
Daniel Baldwin
with
BatteryStuff.com
Modified on
Sizzling Shipping Specials | Free Shipping for All Powersports Batteries