Tested and Passed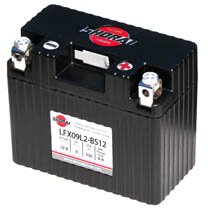 I know we all love paying the bills, and I admit that BatteryStuff.com sells products to pay the bills. If we were only playing the short game we could probably sell more product by following market fads and quickie fixes, but BatteryStuff.com has a deeper commitment to our customers than that. Sure we want to be here tomorrow, but we also want to be here 10 years from now. The short version of that is we want to provide only quality products that do what they say they will do, and will stand up over the long haul. With that in mind, we have a couple new items to report on. First, we have been conducting a long term test on the new Shorai lithium Iron PowerSports batteries. In December we installed 3 Shorai Batteries in 3 different motorcycles: A 7ah in a KTM SXF350, a 9Ah in a Supermoto version Husaberg 450FE, and a 14Ah in a new generation Husaberg offroad Race bike. So far, all three are performing flawlessly, providing starts all thru the cold winter and hot summer. There are now 3 larger versions available for high performance auto applications that so far are also looking pretty good. If you have an application where saving a few pounds is important, these little gems are worth checking out.
Share what you learned with your friends
Was this information helpful?
Written on by
Staff
with
BatteryStuff.com
Modified on
Tested and Passed