Personal Testimony | We Support our ATV Riders
In Western Oregon, we are lucky to have a variety of sand dunes near Florence, Reedsport and Coos Bay. With the coast just miles away, the sea breeze feels nice when you drift along the hot sand.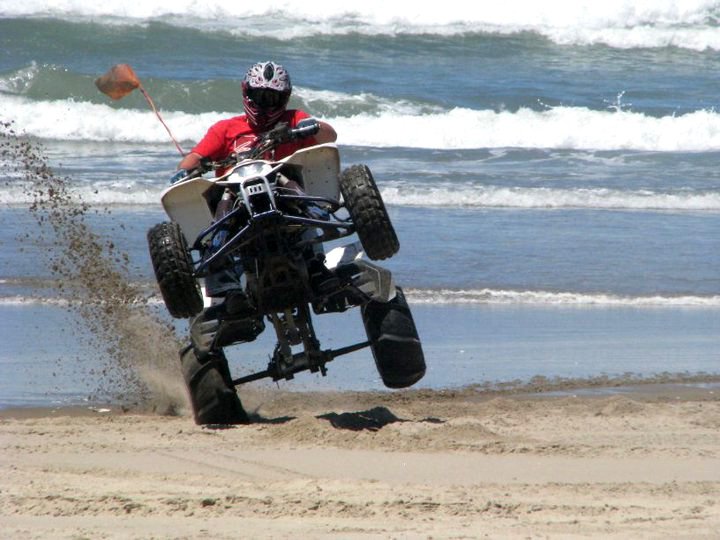 My first time riding on the dunes was an event I will never forget. Particularity when I foolishly challenged a particular hill...and lost. My quad and I came rolling down, and stuck in the sand. Luckily no harm was done...except maybe my pride. Fortunately for me, my friends were having just as much trouble as I was. The important thing was that we were all having a great time. We support our ATV riders. We might not be able to pull you out if you're stuck in the mud, but we can help you if your ride is stuck without power. We offer ATV batteries for Artic Cat, Cannondale, Honda, Polaris, John Deere, Kawasaki, Suzuki, Yamaha and more. Our wide range of 12v replacement ATV batteries are always fresh, tested and guaranteed to start. We may not all be able to ride the sweet Oregon Dunes, but we can all enjoy the simple pleasures of the warm weather and one great ride.
We have a wide selection of ATV batteries for the following manufacturers: Aeon - Arctic Cat - Bombardier (BRP), Can Am - Cannondale - DRR - E-Ton - Honda - Hyosung - John Deere - Kasea - Kawasaki - KTM - Kymco - Panda Motor Sports - Polaris - Qianjiang - Suzuki - Various Chinese Imports - Yamaha
Was this information helpful? Sign up to Get Updates and Offers.
Written on by
Staff
with
BatteryStuff.com
Modified on
Personal Testimony | We Support our ATV Riders