How does International Ordering Work?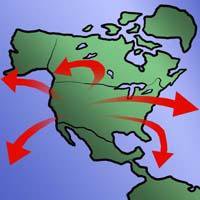 In most cases we will do what we can to process International order requests. Not all our products are available for overseas shipping, mainly glass faced solar panels and batteries. All international order inquiries will need to be submitted for approval, and a shipping quote.
Once we have your complete shipping address, as well as the list of items you are interested in, our shipping dept will process your order as a quote and email it to you. This quote will include shipping charges to your destination as well as any items that are OK to ship to international destinations. When you approve that quote, we will process your order. Our terms are as listed below:
All sales are final. No returns will be processed for order shipped outside of the USA.
All warranty claims will be handled directly with the manufacturer of the product you have purchased. While we will be glad to assist in providing you with manufacturer contact info, BatteryStuff.com is not responsible should your product fail and need replacement.
In the case of failure of product, YOU, the customer are responsible for all shipping charges for packages leaving the USA. The customer will also be responsible for any return shipping charges should the product be repaired or replaced.
Free shipping on powersports batteries is only for the USA only. We are only able to ship batteries to Canada via UPS or FedEx which is an additional charge. The customer would be responsible for any other charges such as customs and brokerage fees.
We will not process any International orders until we have acknowledgment from the customer that they will be responsible for any additional customs broker fees charged at time of delivery. This includes orders to Canada
Please call us at 1-800-362-5397 and we can create a quote. Or email our international dept at international@batterystuff.com with your billing and shipping addresses.
Was this information helpful? Sign up to Get Updates and Offers.
Created on October 21, 2011, Last Modified on August 30, 2021