ProMariner 12v 15 Amp Pro Tournament 150L 3 Bank Charger 51016
Price:

$

289.00
No Tax

BatteryStuff Part #:
ProTournament 150L #51016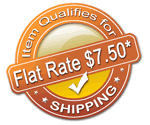 ProMariner 12v 15 Amp Pro Tournament 150L 3 Bank Charger 51016
Product Description
The ProTournament 150L Charger/Maintainer by ProMariner is an intelligent, 3 bank, 15 amp battery charger designed for tournament use. One of the key features of this charger is that the ProTournament 150L is capable of sensing increased demand from the auxiliary battery and diverting up to the 100% of the available power to that battery. This incredible charger from ProMariner is also fully temperature controlled and microprocessor controlled so it will not overcharge your batteries. The ProTournament 150L is an extremely durable and rugged charger that is also completely waterproof.
The ProTournament 150L is specifically designed with professional tournament use in mind. It is light weight at only 9 pounds, yet it is still able to offer an incredible 15 amps of charge and will bring your batteries up to 100% even on long extension cords that drop the input voltage down to as low as 90 VAC. Charging will automatically distribute its full rated output of 15 amps to any one bank or combination of all battery banks. The Pro Tournament 150L distributes and uses every charging amp with no waste. This "L" version, Long, has cable out puts of 12', 9', and 9' for the most demanding distance requirements.
Features
Distributable power On-Demand
Multistage Charging
Digital Battery Type Selector
LED Status Indicator
Compact Lightweight Design
Thermal Output Control
Quality Built
Waterproof and Vibration Resistant
Inline Fuses, Thermal Protection, Over Voltage Protection, Overload Protection, Reverse Polarity and Ignition Protection
Pre-wired for Easy Installation
Will Never Overcharge your Batteries
LIMITED LIFETIME WARRANTY WITH 1 YEAR REPLACEMENT GUARANTEE
Most Helpful Customer Reviews

ProMariner Pro Tournament 150L Charger

By

Gabowman

on Jul 05, 2012,

Ownership:

When it goes, I'm giving it a eulogy,

Knowledge Level:

AC/DC is more than a band

(80 of 158 customers found this review helpful)

Pros: I bought a Ranger boat a year ago with the ProMariner Pro Tournament 150L charger already installed and wanted to say this has worked flawlessly for me for the past year. I can troll for 8 hours, hook up the charger at night, and the batteries are fully charged and ready to go the next morning. I'm not quite sure when it was purchesed without pulling out records received when buying the boat but I'm hoping for many more years of quality service from this product.

Cons: Havent found one yet.

Other Thoughts: If youve never owned an on-board charger I recommend this one as it's been ablsolutely trouble free and does everything that's expected from it!

ProTournament 3 bank 15Ah charger by ProMariner

By

Tubthumping

on Oct 31, 2012,

Ownership:

Just Bought,

Knowledge Level:

AC/DC is more than a band

(80 of 155 customers found this review helpful)

Pros: What a great charger. Really! I'm charging 3 batteries at the same time with one charger. How cool is that? I elected not to permanently mount my charger in the boat. It's still a piece of cake to just connect all three batteries and let the charger do its thing. I use my boat and trolling motor a lot, sometimes at night, sometimes during the day. It depends on if I'm fishing fresh or saltwater. Nevertheless, when I'm home, the batteries are on the charger. What a time saver. Thanks BatteryStuff.com for an affordable Three Bank Charger.

Cons: None whatsoever.

Review Summary

5.00 Average Rating

Rated

5.00

/

5

Stars from

2

customer reviews.

Write Your Own Review

Do you own the ProTournament 150L #51016? Please, tell us what you think about it. It helps us provide you with better products. Please note that it may take up to 72 hours for your review to appear.

Write a review

Technical Specifications
Length
13
Width
6 7/8
Height
3
Weight
9 lbs
Weight Shipped
12 lbs
Banks
3
Amperage Per Bank
Variable
Total Amperage
15
Voltage
12 V
Input
90-135 VAC 60Hz
Cable Length
12'/9'/9'
Model:
ProTournament 150L
Manufacturer:
Pro Mariner
Manufacturer Part #:
ProTournament 150L #51016
Instruction Manual

Download
Order Line: 1-800-362-5397
M–F 6am–5pm PST

Tech Help: 541-474-4421
Fax: 541-471-6014
276 Tech Way, Suite A
Grants Pass, OR 97526