Solar Panels on Sale!
Summer is almost over and the kids have gone back to school. But the Sun is still shining and the weather is still warm. Now's a great time to think about solar power! It's becoming more popular and more affordable than ever before. We have our Solar Panels on Sale! We have panels as small as 3 Watts all the way up to 150 Watts.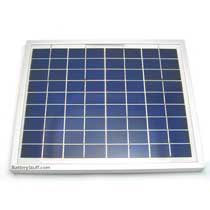 Our small solar panels are recommended for long-term car, power-sports, and marine starting battery maintenance. The 5 Watt pane is designed to maintain mid-size batteries and are recommended for use in electric gate openers, fence chargers, dual battery starting systems, and industrial equipment.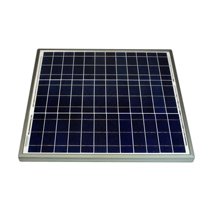 The mid-sized panels, such as our 60 Watt Panel is good for maintenance of larger batteries. They are also prime candidates for remote battery bank systems, when used in multiples, and for charging trolling motor batteries. With panels this large, we highly recommend the use of a charge controller.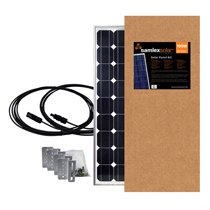 Step it up with our large panels, ranging from 70 Watts up to 150 Watts, which are able to re-charge large batteries and keep backup electrical systems running successfully. The RV and Marine Kits we offer, such as the 100 Watt Kit, are a combination of our largest panels with the necessary hardware, controller, wire and connectors that allow you to mount them on an RV or Marine deck.
Our panels are made of high quality Poly-Crystalline solar cells. The modules have a 20-year, 80% power output warranty. For more information about our solar panels, check out our selection.
Was this information helpful? Sign up to Get Updates and Offers.
Written on by
Anthony Rico
with
BatteryStuff.com
Modified on
Solar Panels on Sale!