BatteryStuff Motto | We Have the Stuff

But what STUFF do we have exactly?
Batteries

For starters, we sell batteries (as the name suggests). We've got batteries for motorcycles, ATVs, RVs, UPS systems, power tools, lawn mowers, and many more applications. We've got small lithium CR123 batteries for cameras, AA NiMH batteries for small electronics, sealed lead acid batteries for mobility scooters/wheelchairs, and large deep cycle batteries for storage and off-grid systems. Okay, so maybe you don't need a new battery, but if you own any of these temperamental things you may want to know how to maintain them, and we got you covered there too. Let's run through our other categories, and I'm sure there will be something just for you!
Battery Chargers

Okay, this one's pretty obvious. Selling batteries without selling battery chargers is like a soda fountain selling pop by the glass without a re-fill option. For the sake of the example, if you ordered a Pepsi, you want to make sure you refill with Pepsi again, not Sprite or something else, right? With batteries, whatever the voltage of your system is it's important that you charge with it. Charge your 12 volt battery with a 12 volt charger. Same goes with the battery chemistry. Lead acid batteries and NiMH batteries require chargers dedicated for their specific internal makeup. That much should be clear.
Pure Sine Wave Inverters

For the layman, an sine wave inverter is a device that transforms DC (from a battery) power into AC power (which most appliances and electronics use). Most homes in the USA run on 120 volts AC. But what if you want to power your TV, radio, laptop, and other electronics and you're away from your wall outlet? If you have a 12 volt deep cycle battery, through the use of an inverter, you can provide the power you need. 12 Volts DC to 120 Volts AC is most common, but we do carry inverters for 24 and 48 Volts DC, as well as special orders that will convert to 240 Volts AC (for overseas).
Solar Chargers

Solar panels are commonly used as battery chargers. Sometimes it's convenient to re-charge when you're away from home, or off-grid. If you have a car sitting in storage and the battery keeps dying on you, it may be a good idea to hook up a small solar charger. But other times solar power may not be as efficient as you need. Can you supply power to your home with a 10 watt solar panel? I suggest you make some calculations first if you're considering using solar. We can help.
Power Supplies

Our power supplies are also battery chargers. But these units are designed to power loads. They're quite common for RV and trailers, in which the batteries are in need of re-charge but the demand for power is constant. While the batteries are being charged, these power supplies can supply the load so the batteries are left undisrupted. For some applications, you can even bypass the need for a battery at all and use the units to supply 12 VDC of power when you need it (when plugged into AC power, of course).
Fuel Treatments

This one may be a bit of a tangent, but we carry gasoline and diesel fuel treatment. Power Research Inc (PRI) makes a powerful additive that will help restore and extend the life of your fuel. If left untreated, fuel will naturally break down and become useless over an extended period of time. Bad fuel is not only messy, but it can be harmful for your combustion engine. Super concentrated PRI is very cost efficient, and will save you on having to replace bad fuel down the road.
Emergency Supplies

For emergencies, we sell jump start packs, extreme output flashlights, and industrial jumper cables. If you're car battery is dead sometimes it feels like a miracle if someone nearby has an extra set of jumper cables to help you start your engine. With a set in your trunk, you can always lend a hand and pay it forward to others in helpless circumstances. The next step up would be to carry a jump pack. No other vehicle is need, the jump pack will take car of your dead car, or sometimes even 11 cars in a single charge. Additionally, our AE flashlights are not only handy in the dark, but they're heavy duty. Their light is far brighter than standard flashlights, and some of them are even military grade. Tough stuff for tough situations. Be prepared.
Accessories

Everything else can really be labeled under the general term of "accessories". Of these, the two more prominent types of accessories we sell are DC-to-DC voltage converters, and battery isolator switches. Other popular "must have" items are digital volt meters, hydrometers, post adapters, corrosion preventative spray, and t-shirts (hey, who doesn't love t-shirts?). Somehow or another, these accessories will help with proper battery maintenance (okay, maybe the t-shirt is a bit of a stretch).
This is still just a basic rundown of what we sell in our inventory. We've personally tested and reviewed all of the items we sell. Believe me, these are the cream of the crop. It doesn't make it into our inventory unless it's great stuff. So, what I'm trying to say is this. We don't just have the stuff. We have the great stuff.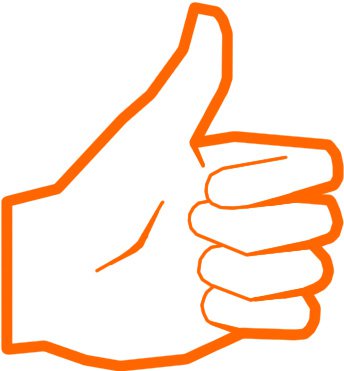 Was this information helpful? Sign up to Get Updates and Offers.
Written on by
Anthony Rico
with
BatteryStuff.com
Modified on
BatteryStuff Motto | We Have the Stuff