view large photo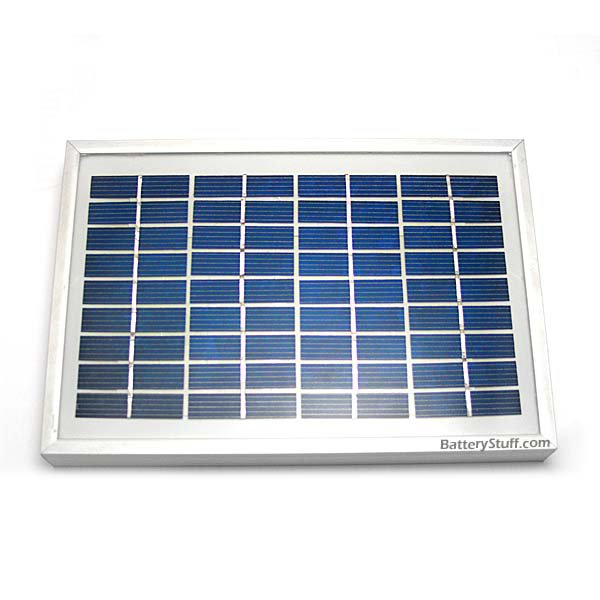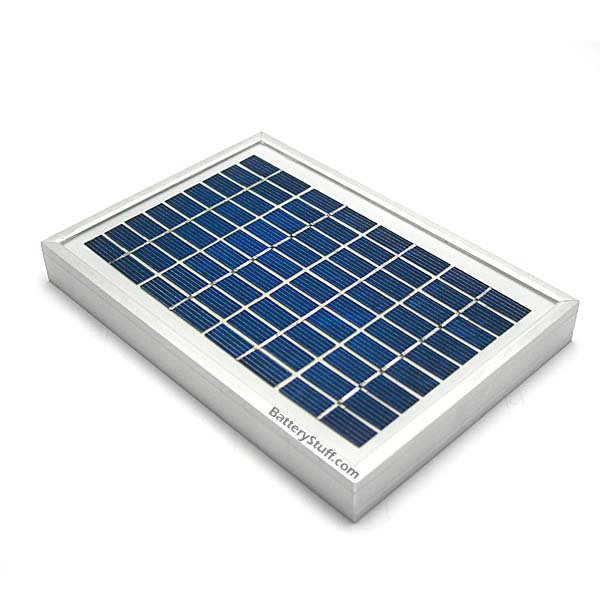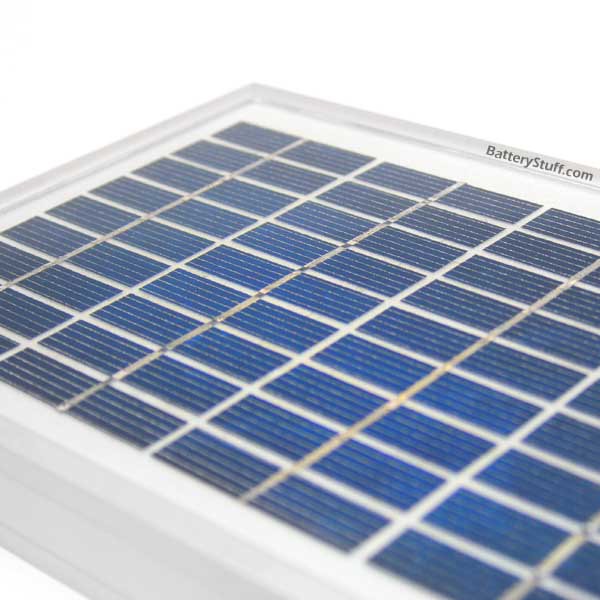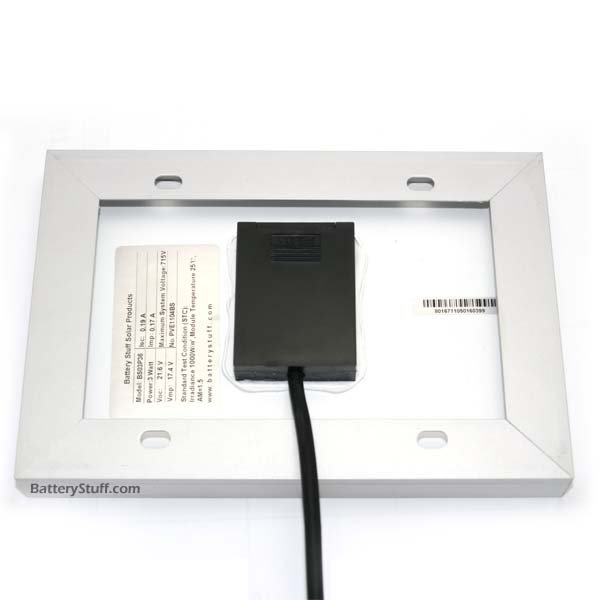 BatteryStuff 12v 3 Watt Framed Solar Charger BSP3W
BSP3W
Was: $30.00
Sale Price:

$

27.00
- No Tax
This item qualities for
$7.50 Flat Rate Shipping*
Out of Stock
This Qualifies for FLAT RATE Shipping of $7.50 per order*
This is an industrial grade panel that ships with a 10 Ft output cable and bare wire outputs.
---
Product InformationStore Part Number: BSP3W
Overview
Rugged quality framed 12 volt 3 watt solar panel, recommended use to maintain a single mid size 12 volt battery in stand-by applications. Excellent for battery maintenance of equipment and vehicles that are not used on a daily basis. Designed to withstand harsh outdoor conditions rain, snow, ice, etc.
Maximum power output 3 watts and 0.168 amps. Measures 10.82 × 5.29 x 0.68 with 10 UV resistant foot output cable, weight 1.4 pounds. Unit has internal blocking diode which prevents battery drain in low and no light conditions.
Comments
RECOMMENDED CONTROLLERS

SCC15
This controller will prevent your battery from getting overcharged, as well as remove and prevent harmful sulfation via the BatteryMinder Patented High Frequency Pulse.

SG-4
The SunGuard is a one module solar controller for professional and leisure markets. The waterproof unit is easy to install, and will keep your batteries from ever being overcharged by a solar panel.
RECOMMENDED MOUNTING BRACKETS

SLB-0111
This Universal Flat Mount Bracket Kit has been specifically designed for use with the 3 watt solar panel. This mount is a fixed, flat mount design giving a tilt of 40°.
* Flat Rate shipping is for the lower 48 states only.
---
Tech Specs
Dimensions (LxWxH): 10 13⁄16 x 5 9⁄32 x 0.68 in
Weight: 1.4 lb
Shipping Weight: 3.0 lb
Output Banks: 1
Warranty: 10 Year
Recommended Use: Maintain
Model: BSP3W
Manufacturer: BatteryStuff Panels
Rated Power: 3 W
Operating Voltage: 17.82 V
Operating Current: 0.168 A
Open Circuit Voltage: 21.78 V
Short Circuit Current: 0.137 A
Manufacturer Part #: BSP3W
Made In: Asia
---
Customers who bought this product also bought:
---
Reviews and Ratings
---
3 watt 12 volt solar charger
Pros: Very compact and easy to mount, with the added mounting bracket. Using it to maintain a 12 volt battery on my 16 ft. trailer that powers a 3000 lb. winch. Excellent product for the price.
Cons: Alligator clips to connect the solar panel to the battery, would have been a helpful option.
Written by Anonymous on Jan 13, 2013. Ownership: Just Bought. Knowledge Level: Electricity doesn't scare me.. usually — (84 of 165 customers found this review helpful
good but........
Pros: works well, looks good, 3w
Cons: no mounting bracket, it is a biatch to mount because of this. i inquired about buying a mount they want 17 bucks for it. wtf i paid 27.00 for the charger. no battery connectors.
Other Thoughts: i bought a charger from northern online, npower 2.5 watt for 19.99 no bracket needed with 2 types of connectors. better deal. too bad this a good product it gets a 2 star rating because of lack of mount and connector **NOTE from BatteryStuff.com** Product was sold and functions as advertised. Brackets and cable connectors are sold separately.
Written by flexmaster on Feb 19, 2013. Ownership: Use regularly. Knowledge Level: Genius is my way of life — (97 of 176 customers found this review helpful
Just Perfect
Pros: Rugged, light weight and compact. Very reasonable price. I'm buying my second one. Ideal for my use of topping off 10 ah portable Ham radio batteries. The 10 foot cord is a bonus. Battery connectors are available in a variety of types at any medium size hardware store (like Ace or Sentry)or at an auto supply store. My battery took a 3/16 crimp on spade lug. $2 for ten. Installed in a minute with a pair of pliers. I built a tabletop bracket (set at my Latitude for optimal charging) from a $3 piece of 1/8" x 3/4 aluminum rod also available from Ace hardware. A vise and a power drill were required to fabricate.
Cons: None
Written by Peri on May 31, 2013. Ownership: Use regularly. Knowledge Level: AC/DC is more than a band — (88 of 166 customers found this review helpful
---
Manuals & Tutorials
Instruction Manual

Download
Order Line: 1-800-362-5397
M–F 6am–5pm PST

Tech Help: 541-474-4421
Fax: 541-471-6014
276 Tech Way, Suite A
Grants Pass, OR 97526